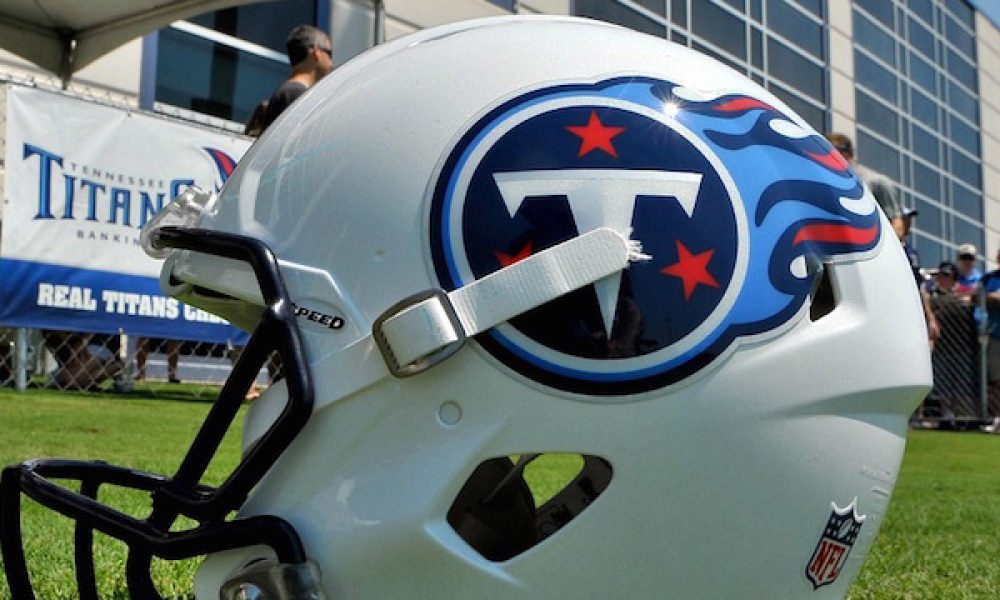 Jul 26, 2014; Nashville, TN, USA; during training camp at Saint Thomas Sports Park. Mandatory Credit: Jim Brown-USA TODAY Sports
Marcus Mariota needs to produce soon or else
Marcus Mariota is out of time. The Tennessee Titans may be close to running out of patience.
Mariota is entering his fifth season with the club, and second under head coach Mike Vrabel. The former No. 2 overall pick has yet to enjoy a 16-game season, let alone a 4,000-yard campaign. As well as that, he hasn't had a season that features 30 touchdown passes. Milestones which were once considered elite are now commonplace in the NFL. Except in Nashville and a few other cities wanting for a new quarterback.
Want $250 to bet on NFL futures?
Sign up here!
Currently, Tennessee isn't ready to move on, but Mariota needs to improve rapidly. Entering the final year of his rookie deal, the Hawaii native is surrounded by a quality cast — quite arguably the best of his young career. So far (and it's only preseason) Mariota has looked like the Mariota we've seen the previous four years, hitting on 10-of-20 passes across three games for less than 90 passing yards. On Sunday, Mariota lasted all of two drives before being yanked, the final play being a safety sack of the signal-caller for the Pittsburgh Steelers.
Still, Vrabel defended his starter afterwards, saying the protection up front wasn't holding up against the blitzing Steelers, according to the team website.
"We want to make sure that we can protect our quarterback — that's important," Vrabel said. "It's imperative that we do that as a staff and we do that as an offensive group. … I wanted to see how the game was going, and at that point in time I thought it was in the team's best interest and in everybody's best interest that we get him out of the game at that point in time."
Unlike previous seasons, the Titans have a legitimate backup in Ryan Tannehill. The veteran has looked sharp in August — albeit against reserves. If Mariota struggles, the calls will be coming for change. With the shocking retirement of former Indianapolis Colts quarterback Andrew Luck, the AFC South has sprung wide open. If Mariota plays well, there's a terrific case to be made that Tennessee, not the Houston Texans, should be favorites to win its first division title in the Mariota era.
In Week 1, the Titans visit the Cleveland Browns. They're underdogs in Vegas, pitted against Baker Mayfield and a loaded offense including Jarvis Landry and Odell Beckham. It's the perfect moment for Mariota to seize, beating the hottest team in football in its own building before returning home to face the Colts.
The opportunity is there for Mariota. Time to own it.