Mark Sanchez To Usher In New Era As Broncos Starting Quarterback
By Ryan Ward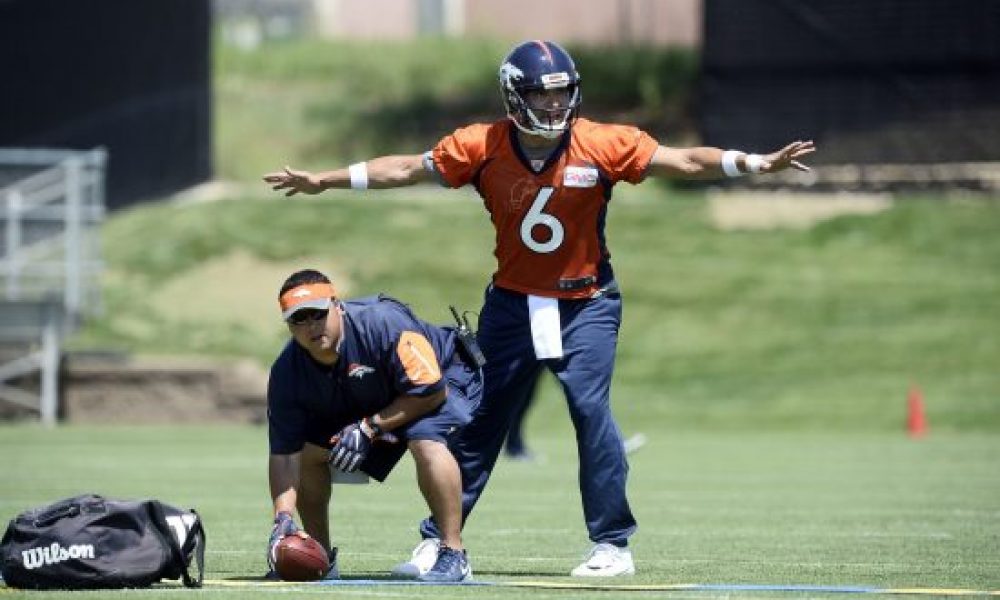 The Denver Broncos are Super Bowl champions once again with their stout defense leading them to victory over Cam Newton's Carolina Panthers back in February. Although the Broncos are the reigning champs, the team has gone through some drastic changes in the offseason, particularly at the quarterback position.
With Peyton Manning retiring from the NFL, the obvious progression was promoting Brock Osweiler to full-time starter. However, Osweiler felt undervalued in Denver and chose to sign with the Houston Texans. In the aftermath of Peyton's retirement and Osweiler's departure, the Broncos drafted Paxton Lynch and signed veteran Mark Sanchez.
There's been a lot of debate and speculation as to which quarterback would be the starter in Denver, but it appears to be Sanchez's job to lose. Defensive tackle Sylvester Williams recently leaked the news on SiriusXM NFL Radio, via NFL.com:
"Right now, they're giving all three of those guys equal reps, so I don't think either one of them has created any advantage at this point, because they haven't consistently been with the ones yet," Williams told SiriusXM NFL Radio on Wednesday. "But I think, going into the camp, I think coach Kubiak kind of let us know he's going to go with Mark and give Mark the opportunity to see what he can do and then go on from there."
There's no doubt giving the veteran an opportunity over a rookie is a safe way to go for Gary Kubiak and company. Denver can afford to throw Sanchez out there and pull the former USC star for Lynch if he starts to struggle.
Ultimately, Lynch will likely be groomed for the starting role long-term. Lynch was one of a few quarterbacks in this year's draft class to get considerable recognition as potentially being a force to be reckoned with. Although Jared Goff and Carson Wentz went one and two respectively in the draft, Lynch is a promising young quarterback and could be the future face of the franchise in Denver.
Despite Lynch's potential, Sanchez will be given yet another opportunity in the NFL to lead a prominent franchise with Super Bowl aspirations. It may very well be his last chance to prove himself as a starter after failed stints with the New York Jets and Philadelphia Eagles.