Patriots need to find multiple playmakers in NFL Draft
By Matt Verderame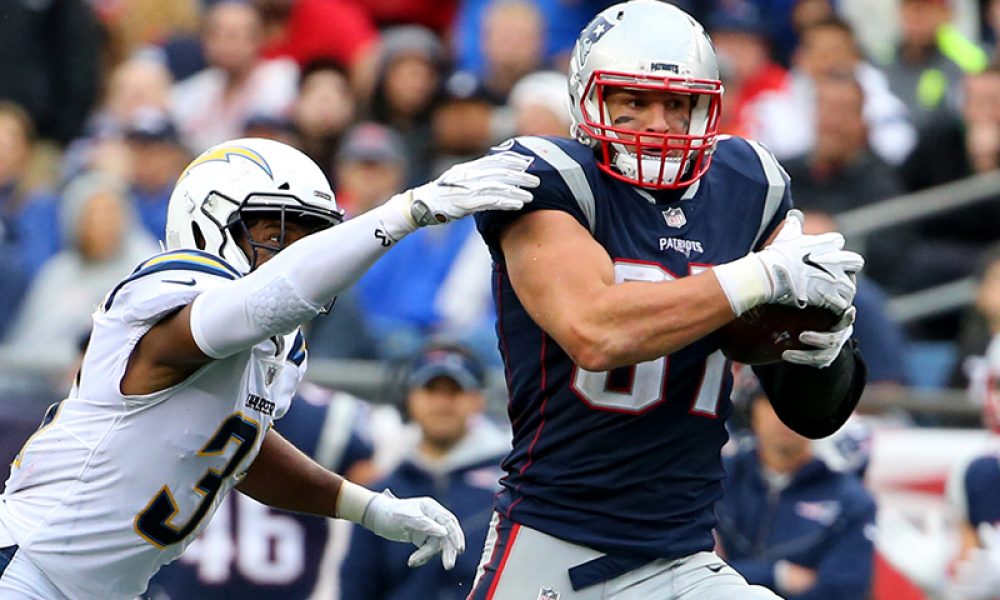 Let's be perfectly clear: the New England Patriots could draft nobody and still be an odds-on favorite to repeat as Super Bowl champions. Why? Tom Brady and Bill Belichick.
Still, New England could make life much, much easier by finding a couple of playmakers for Brady in the upcoming draft. The Patriots have a league-high 12 picks to make, including six in the first three rounds. They have more than enough ammunition to move up the board whether it be in the middle rounds or in the first, giving Belichick the ultimate flexibility.
Looking at the class, it's hard to see where the Patriots could go wrong early on. New England is in need of wide receivers and tight ends in the worst way. Luckily for New England, there are a litany of receivers who should go from the late first to the early second including A.J. Brown, Kelvin Harmon, N'Keal Harry, Hollywood Brown and others. As for tight ends, it would be surprising if the Patriots have a chance to nab T.J. Hockenson at No. 32, but there's a realistic hope his Iowa Hawkeyes teammate, Noah Fant, is. If Fant is gone, perhaps Irv Smith of Alabama is waiting in the wings.
Right now, the Patriots are staring at an offense that will rely completely on Brady, running backs Sony Michel and James White, and slot receiver Julian Edelam to score all the points. With all due respect to the Phillip Dorsett and Bruce Ellington — the two outside receivers at the top of the depth chart — nobody is worried about getting beat over the top.
Looking at other top-tier AFC teams, and there's a distinct talent gap between New England's threats and the rest of the competition. The Kansas City Chiefs are boasting an attack of Tyreek Hill, Travis Kelce and Sammy Watkins. The Cleveland Browns have Odell Beckham Jr., Jarvis Landry and David Njoku. The Indianapolis Colts can move the ball with Eric Ebron, T.Y. Hilton and the newly-acquired Devin Funchess. The Los Angeles Chargers can throw to Keenan Allen, Hunter Henry and Mike Williams, or hand off to Austin Ekeler and Melvin Gordon.
New England? Completely out-gunned by all of those teams. It doesn't mean the Patriots can't beat them, but to lose Rob Gronkowski and not adjust would be a tough blow for a team trying to reach the Super Bowl for the fourth straight year.
With almost five months until the regular season begins, much can happen in terms of roster construction. Still, right now, there are real questions to be answered in New England.