NFC Divisional round preview: Saints-Bucs headline
By Matt Verderame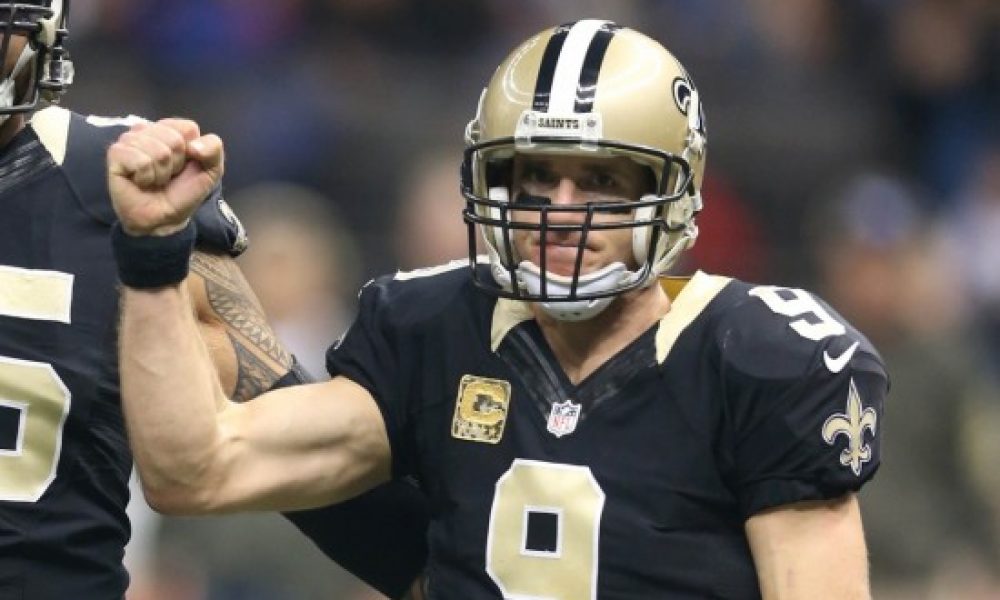 The NFC Divisional round begins with the Green Bay Packers hosting the Los Angeles Rams. It ends with a showdown between Tom Brady and Drew Brees.
Let's start with the juiciest matchup of the weekend, especially from a historical perspective.
On Sunday night, it's the New Orleans Saints and Tampa Bay Buccaneers at the Mercedes-Benz Superdome. Tom Brady and Drew Brees, a duo of first-ballot Hall of Fame quarterbacks going after it with an NFC Championship Game appearance on the line.
Want $250 to bet on the NFC Divisional Round?
On Wednesday, Brees talked to the media about the contest and made a note about the aging process playing out in real time on the airwaves, per NFL.com.
"Tom and I have a friendship and mutual respect. We were texting back and forth on Monday, chuckling at this whole scenario," said Brees, whose birthday is Jan. 15. "Listen, he's 43, I turn 42 on Friday, so that's 85 years and a lot of football experience that's gonna be on the field on Sunday."
For Tampa Bay, the hope in avoiding a three-game sweep at the hands of New Orleans. The Saints beat the Bucs in Week 1 at home before humbling them in front a national audience on a Sunday night in October, winning 38-3. Dating back to 1970, there have been 20 instances when a team has been trying to complete a three-game sweep, and said teams are 13-7.
Meanwhile, the Packers and Rams duel in Lambeau Field on Saturday afternoon to kick off the weekend.
Aaron Rodgers is likely enjoying a campaign which ends with his third MVP award. He'll be earning all of his yardage against a Los Angeles defense which ranks first in both yards per play against and yards per attempt permitted.
Look for Rams All-Pro cornerback Jalen Ramsey to take Davante Adams on all afternoon. They will try to remove him from the gameplan. If he can do so, Los Angeles has a shot to win. QB Jared Goff continues to recover from a broken thumb suffered in Week 16 during a loss to the Seattle Seahawks. Goff played last week in the Rams' victory over Seattle. Although it was in a relief role when John Wolford was knocked out in the first quarter.
This game likely comes down to whether the Packers' front can block the Rams defensive line. If it can, Los Angeles' path to victory becomes quite narrow at the Frozen Tundra.