NFL Championship Sunday: Early lines and thoughts
By Matt Verderame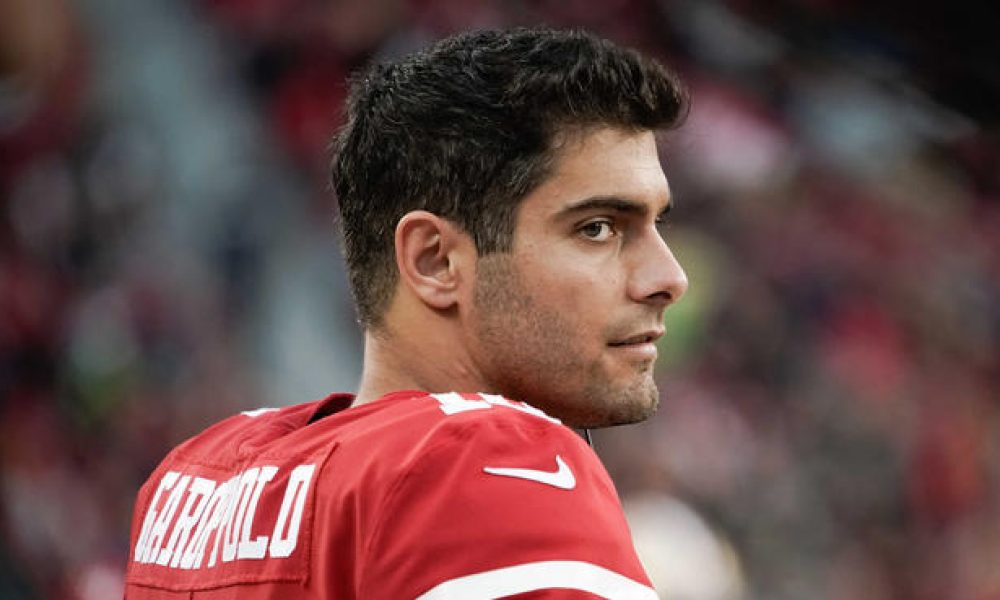 Championship Sunday is upon us. So are the lines for the pair of games.
Both the AFC and NFC Championship Games have the same spread, with the Kansas City Chiefs and San Francisco 49ers being home favorites by 7.5 points over the Tennessee Titans and Green Bay Packers, respectively.
San Francisco and Kansas City are both the higher seeds, with each having enjoyed a first-round bye. The Packers also had the week off before handling the Seattle Seahawks at Lambeau Field on Sunday, but now travel to Santa Clara for a rematch of their Week 12 affair, where they were blown out 37-8. As for the Titans, they've been playing for each of the past two weeks as the AFC's sixth and final seed, upsetting the New England Patriots and Baltimore Ravens on the road behind running back Derrick Henry.
So are the lines correct?
It seems so. While the Titans are the sixth seed, they've been playing fantastic football for quite some time. Including their playoff victories, Ryan Tannehill is 9-3 as the starter in Nashville this season. Henry owns the league's rushing crown and has been nothing short of utterly dominant this postseason, racking up almost 400 rushing yards over the first two tilts.
Meanwhile, Kansas City is the most potent offense in football. The Chiefs fell behind 24-0 against the Houston Texans on Sunday afternoon before outscoring them 51-7, including four touchdowns on 16 plays in the second quarter. If Patrick Mahomes gets protection and Kansas City avoids turnovers and costly penalties, Tennessee will need to score into the 30s to win. However, with the way the Titans have played recency, it's tough to have them getting more than a touchdown.
In the NFC, the 49ers are trying to get back to the Super Bowl for the first time since 2012. They deserve to be favorites, but is 7.5 points too much? This was essentially the same line they had against the Minnesota Vikings in the Divisional round. While the Packers have been one of the more underwhelming 13-3 teams in recent memory… it's still 13-3. Plus, Aaron Rodgers is at the helm.
If Rodgers has one of his vintage performances — much like his showing on Sunday against the Seahawks — that line is too high. However, should the 49ers be able to get pressure with Arik Armstead, Dee Ford, DeForest Buckner and Nick Bosa, it's perfect.
Frankly, San Francisco should win, but maybe the line is a point or a point and a half high.