NFL Draft 2019: Notes and observations
By Matt Verderame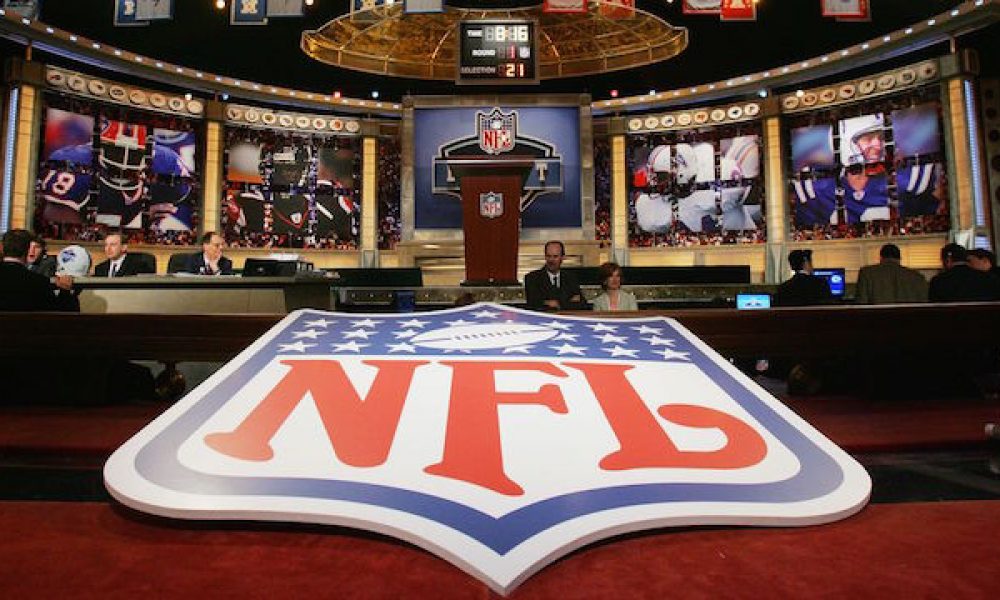 The NFL Draft 2019 is two weeks away. Nashville will be hopping, and 23 prospects will be down at the proceedings waiting to be plucked from the green room.
So what should you be looking for in this draft? Let's steer clear of the quarterbacks since they are constantly talked about, and focus on some of the other stories.
The Minnesota Vikings are picking 18th overall. The Houston Texans are picking five spots later. Both of those teams are incredibly easy to peg in terms of which direction they're going with those top selections. If it isn't offensive line help, we have the stunner(s) of the night. Houston and Minnesota both have good rosters but awful lines that submarined their seasons a year ago. Look for Cody Ford, Jonah Williams and Andre Dillar. Additionally, Dalton Risner could be coming off the board at these two spots.
Want $250 to bet on NFL futures?
If the Indianapolis Colts want to be aggressive in the NFL Draft 2019, they certainly can be. Despite having the most cap space of any team in the league, Indianapolis was very conservative. It only signed wide receiver Devin Funchess and outside linebacker Justin Houston, both effectively on one-year deals. The Colts have their first-round pick and a pair of second-round choices, including that of the New York Jets. General manager Chris Ballard could decide to package a few selections and move up, getting an additional premier player.
The Chicago Bears aren't going to be much of a factor in this draft. Chicago doesn't have a first or second-round pick as a result of acquiring Khalil Mack from the Oakland Raiders back on September 1st. While nobody in Chicago would go back on that trade, it's a tough pill to swallow as general manager Ryan Pcaeis trying to improve upon the division winner. Without a first-round choice next year as well, the Bears aren't likely to deal future picks to get back into the first two rounds of 2019.
The Kansas City Chiefs need help defensively on every level, but don't be stunned if they add another weapon to their offensive arsenal in the first round. Looking at the wide receivers, Kansas City has Tyreek Hill and Sammy Watkins, but little on the depth chart beyond them. Watkins' contract is such that he likely either gets extended or released after this season, so there's a real need to bolster this corps. The Chiefs are likely to go defensive here, but if a receiver falls to them that they love, don't be stunned if they make the move.