NFL power rankings, Week 8: Chiefs take nosedive
By Matt Verderame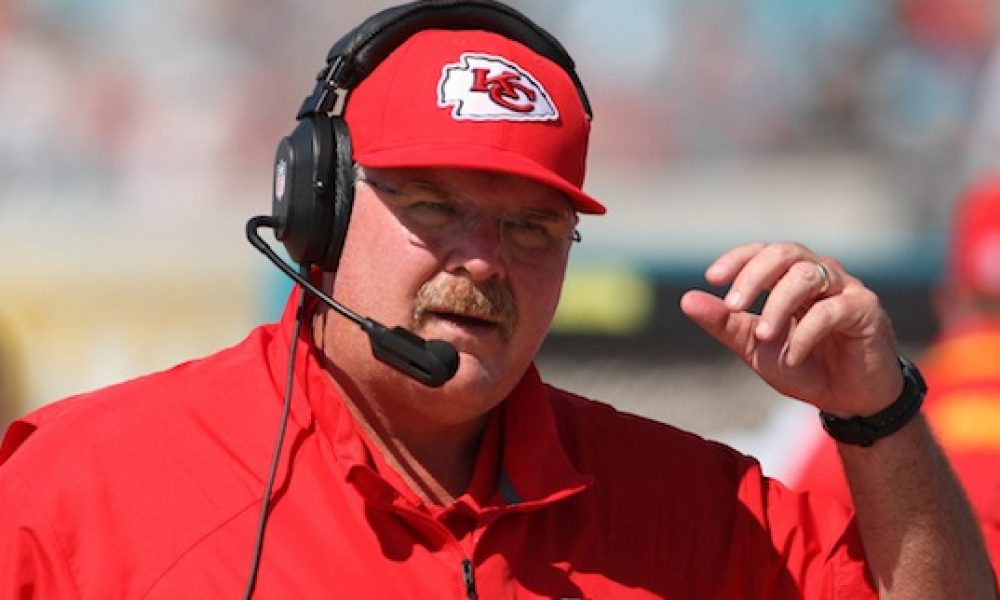 Looking at the AFC version of our NFL power rankings, the Kansas City Chiefs are a borderline playoff team through seven weeks.
16. Houston Texans
The Texans won their first game of the season, and that might have been the high point.
15. New York Jets
New York is now going to be rolling with Joe Flacco, who they somehow gave up a draft pick for.
14. Jacksonville Jaguars
The Jaguars are finished with their bye week, which should be awful news for fans in Duval, because now they have to play again.
13. Miami Dolphins
No team has been more disappointing than the Dolphins, who won 10 games last year and are now 1-6. Just a total failure.
12. Denver Broncos
The Broncos won their first three games and everyone got excited. Then they began to play actual NFL teams and haven't won once since.
Want $250 to bet on NFL Week 8?
11. Pittsburgh Steelers
The Steelers are 30-3 and somehow afloat despite a bad offensive line and Ben Roethlisberger. If they can beat the Browns on Sunday, they're in business.
10. New England Patriots
New England doesn't have much of an offense and still hung 54 points and more than 500 yards on the Jets. Says plenty about New York.
9. Cleveland Browns
Who is starting at quarterback this weekend for Cleveland? The Browns need a healthy Baker Mayfield to move up the NFL power rankings, but that seems unlikely.
8. Kansas City Chiefs
The Chiefs are a mess on offense and defense. Patrick Mahomes leads the NFL with 11 turnovers, and the defense would be lucky to stop a high school team.
7. Indianapolis Colts
Indy has rebounded from a tough 1-4 start to win its last two games. If the Colts can beat the Titans at home this weekend, they get the Jags and Jets next with a shot at 6-4.
6. Los Angeles Chargers
The Chargers come off their bye week a half-game back of the Raiders in the AFC West. Now, a game at home against the Patriots.
5. Las Vegas Raiders
Everyone thought the Raiders would stink this year, and they're 5-2. Las Vegas has a chance to win the division, an unfathomable thought two months ago.
4. Baltimore Ravens
The Ravens usually handle business at home, but they were crushed 41-17 by the Bengals. A setback, to be sure.
3. Cincinnati Bengals
Cincinnati is finally playing meaningful football. Joe Burrow looks great, Ja'Marr Chase is the NFL Offensive Rookie of the Year and the defense looks terrific.
2. Tennessee Titans
Was over the Bills and Chiefs in a six-day span? You have my attention.
1. Buffalo Bills
Even though only 4-2, the Bills are clearly the AFC's most complete team.