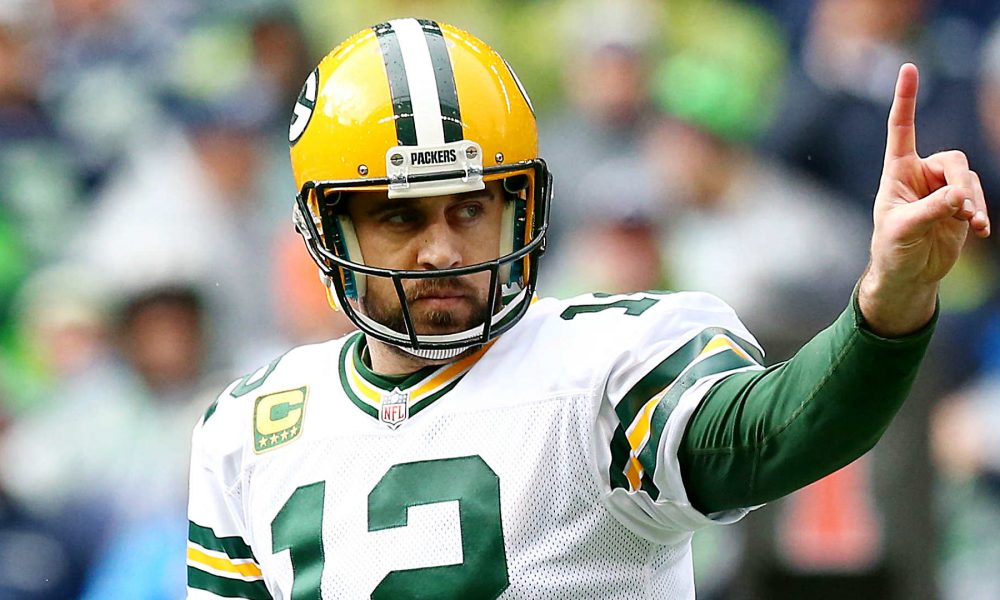 Packers' Aaron Rodgers open to prospect of being shut down for season
The Green Bay Packers are far removed from the team that began 3-1 looking like a playoff contender.
Since then, the Packers have seemingly fallen off a cliff, barreling toward missing the playoffs. Green Bay sits at 4-8, on the verge of postseason elimination with over a month left in the regular season.
All that has led star quarterback Aaron Rodgers to acknowledge that he would not be against sitting out the rest of the season.
"Look, I'd love to finish the season out, but I understand this is a business and there's a lot of us kind of older guys who play a decent amount and they might want to see some younger guys play," Rodgers said Wednesday via ESPN. "Hopefully we don't have to have that conversation. But if that conversation comes up, I'll approach that with an open mind and without any bitterness or resentment. Obviously, like I said, I want to win out and we don't have to have those conversations. I understand if we don't that's a possibility to have that conversation."
Rodgers certainly wants to help push the Packers into the playoffs, but the deck is stacked against them. One more loss could swiftly erase any chance of that possibility.
Want $250 to bet on the NFL?
Meanwhile, the franchise may want to see what Jordan Love has to offer, especially following his encouraging performance in relief of Rodgers last Sunday night. The scenario is on the table, it's a matter of seeing how things play out over the next couple of weeks.