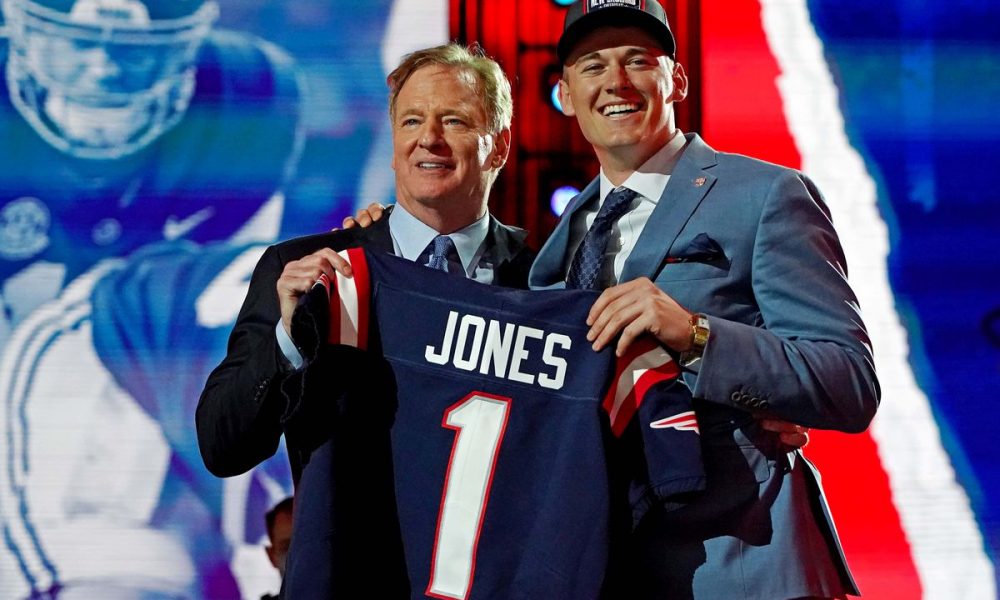 Patriots' Mac Jones admits letting 'emotions' get the best of him vs. Bills
The New England Patriots fell to another frustrating loss on Thursday night, falling to the Buffalo Bills 24-10.
The Patriots struggled to find offensive consistency, leading quarterback Mac Jones to visibly air his emotions on the sideline, seemingly shouting to "throw the f***ing ball" and that "the quick game sucks."
After the game, Jones addressed the situation, voicing that he thought the team needed some sort of spark to get them headed in the right direction.
"Obviously, I just kind of let my emotions get to me," Jones said via ESPN. "What I said was about throwing it deeper within the short game. I got to execute that part better. But it's the short game that we kept going to, which is working. But I felt like we needed chunk plays. I shouted that out to kind of get everyone going. That's emotional. That's football. I'm passionate about this game.

"Obviously, you don't want to let your emotions get the best of you. I think that's pretty much it. It wasn't directed at anybody. Just emotion coming out. We kind of needed a spark."
Jones has been a significant part of the Patriots' offensive struggles in 2022, as he hasn't taken a step forward in his development. Instead, his inconsistent play, combined with the questionable playcalling at times from Matt Patricia, has pushed New England to a difficult position.
Want $250 to bet on the NFL?
There still remain five regular-season games left for the Patriots to push their way into the playoffs, but the clock is ticking on them to turn it around.