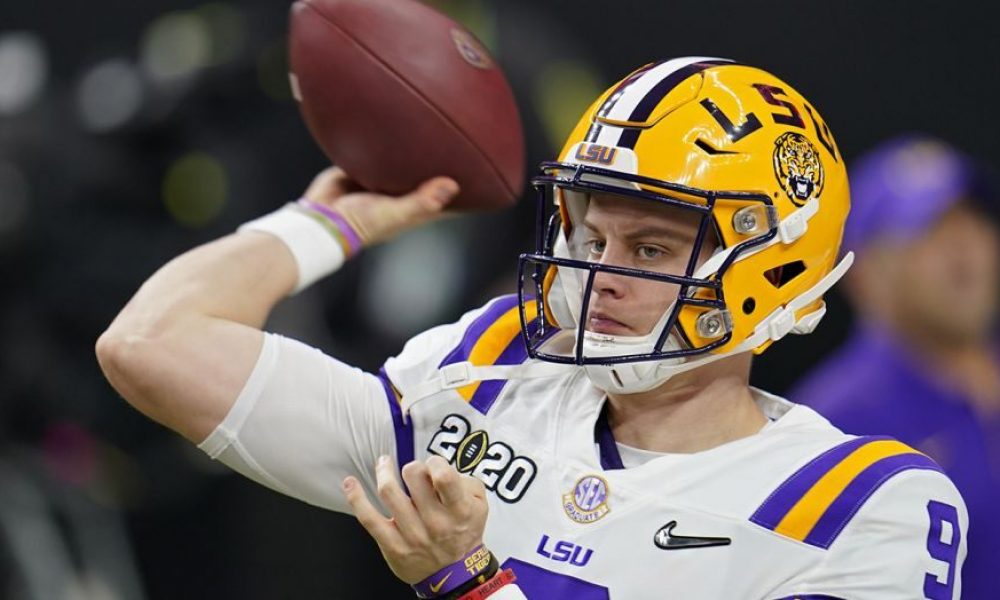 Peyton Manning Reveals His Advice To New Bengals QB Joe Burrow
The expectation heading into Thursday's draft is that former LSU standout quarterback Joe Burrow will be the first overall selection by the Cincinnati Bengals.
There are have been many to weigh in that now includes future Hall of Famer Peyton Manning. The two-time Super Bowl champion has spoken to Joe Burrow to which he voiced the hardships that will be ahead of him in his rookie campaign. (H/T Michael David Smith of Pro Football Talk)
Want $250 to bet on NFL futures?
Sign up now!
"He asked me about some of he things that I tried to do when I was a rookie that maybe he can apply to his NFL career — looks like it's going to be with the Cincinnati Bengals," Manning said. "I told him, Joe, when you're the first pick in the NFL draft, you're going to a team that has really earned the first pick in the NFL draft. There are going to be some holes there. There was a reason the Colts were picking No. 1 that year, there's a reason the Bengals are picking No. 1 this year."
That shouldn't come as a surprise for Burrow as the Bengals are picking first overall for a reason. They have struggled to put forth a winning team in the last couple of years, which means there is much room for improvement.
There will be plenty of struggles that Burrow works through with his own development, along with overcoming the team's lack of true talent. It won't be an easy process, but one that Manning believes the reigning Heisman Trophy winner can grow and learn from the shortcomings.
In other words, it's a situation he has to embrace and push his way forward through his first campaign.