Players Yet to Agree on NFL Activism Deal
By Connor Lynch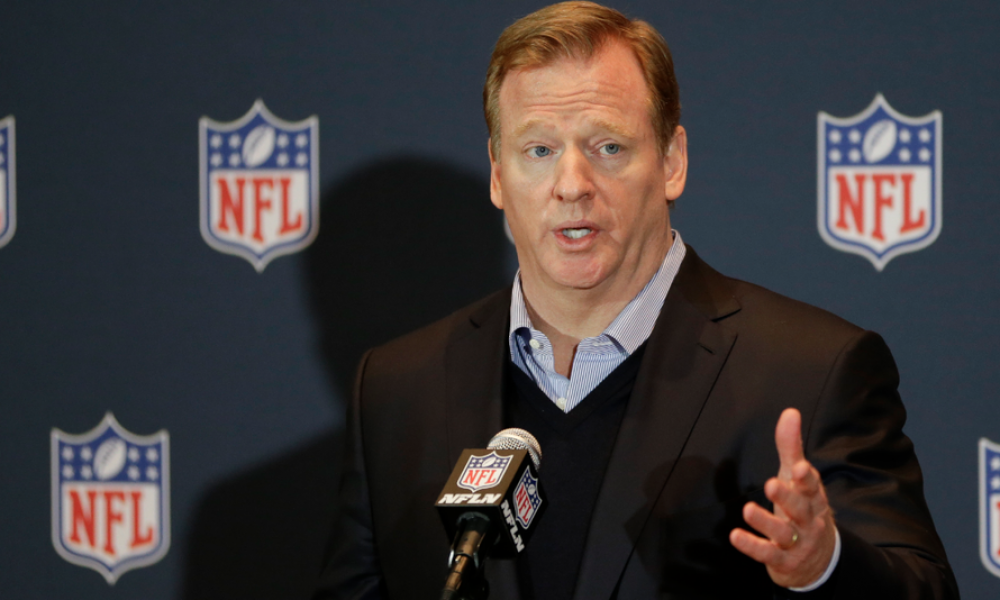 News broke on Wednesday night about an NFL offer to work with players on a $100 million social justice project.
NFL owners hope that the unprecedented proposal will lead to an end of the national anthem protests. However, not all players are in agreement.
The document, submitted to players on Monday, outlined a strategy through 2023 that would tackle issues important to the African-American community.
A group of around 40 players known as the Players Coalition have been in negotiations with the NFL over the deal. Philadelphia Eagles safety Malcolm Jenkins and former wide receiver Anquan Boldin are considered the leaders of the Coalition.
The agreement was stalled by two high-profile withdrawals from the Players Coalition on Wednesday.
San Francisco 49ers safety Eric Reid and Miami Dolphins safety Michael Thomas tweeted identical statements on the matter:
They said: "The Players Coalition was supposed to be formed as a group that represents NFL Athletes who have been silently protesting social injustices and racism.However, Malcolm and Anquan can no longer speak on our behalf as we don't believe the coalition's beliefs are in our best interests as a whole."
According to ESPN, Reid is unhappy that Jenkins had conversations with the NFL without he or Thomas present. He also alleged that Jenkins told the league that players would stop protesting if money was donated to certain causes.
"That was never discussed at any point. I feel like I've been misled," Reid said. "I won't accuse Malcolm of directly lying to me, because I don't think he's that type of guy. But I will say he's misled us."
Jenkins responded, calling the argument "disappointing".
"They understood the entire scope of the plan. The last time we had conversations with Goodell and Troy Vincent, Michael Thomas and Eric Reid were on that call. They understood the proposal. What we didn't have was a conversation with players in the coalition based on some of the responses that we got from the league. We then talked about myself contracting Troy Vincent just to give them some updates on some of our feedback, which I did. That call did not have Mike or Eric on it. Everybody kind of agreed to that.
Tension
"For this to now be less about the actual work and more about who wants to be in the forefront or be the leader is disappointing. It's especially disappointing for us to hear this in the media and now be put in a position where we have to answer all of these questions. All of these conversations could have been between us as players."
Reid, as the first player to kneel alongside Colin Kaepernick, is a significant defector. As well as that, it highlights divisions among players who had appeared united on the issue until now.
The deal would put the NFL ahead of every other major sports league in terms of financial commitment to social activism. It is also the largest commitment the NFL itself has made to a public cause. The NFL has previously campaigned for Salute to Service and Breast Cancer Awareness.
The league owners are expected to meet this December in Dallas. However, the final decision on the deal may not come until the annual meeting in March.