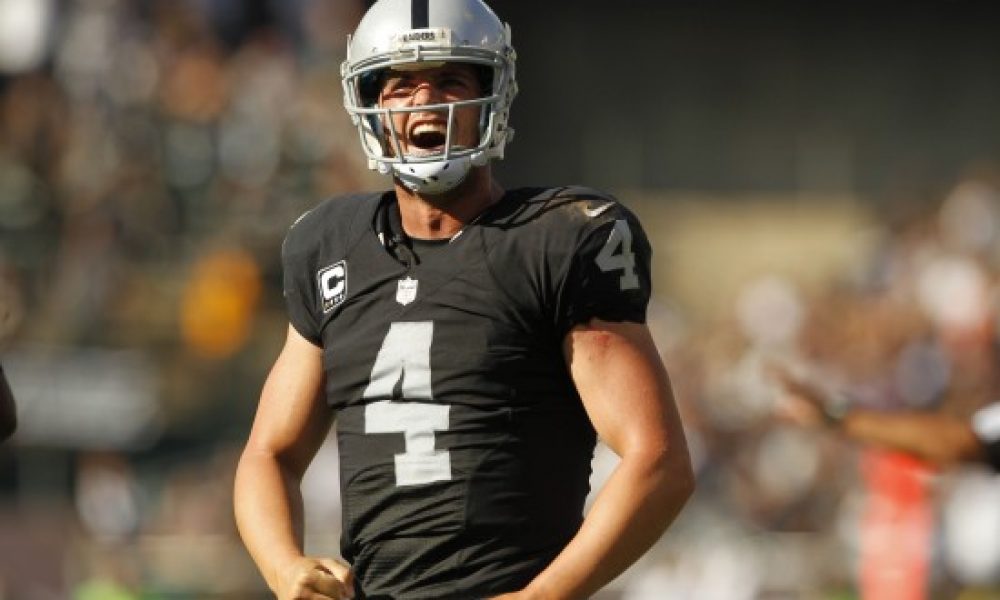 USA Today
Raiders coach Jon Gruden won't comment on Derek Carr's future
Despite a disappointing finish to the 2019 season, the Oakland Raiders had entered Week 17 action against the Denver Broncos with an outside chance to get into the playoffs. Those aspirations weren't met, but the Raiders did some steps forward this year.
However, that hasn't precisely secured quarterback Derek Carr's long-term future with the franchise. During his exit interview on Monday, head coach Jon Gruden fell short of committing to Carr as their franchise fixture under center, according to Matt Kawahara of the San Francisco Chronicle.
"He played good," Gruden said. "I'm not going to get into all the next-year scenarios. I'm just going to say that 7-9 is a step forward. We took a step forward. Statistically, I think we took a step forward. We've got to get a lot of guys healthy and we've got a lot of things to look at and evaluate before we start making any assumptions."
Carr did show some improvement in his second year under Gruden, but there were the same missteps that continued to plague him. The reluctance to truly stretch the field while he often crumbled when the team needed him most to lead the way with his arm.
It isn't entirely his fault, but the fact that he hasn't played anywhere near his breakout 2016 season in the years that have followed is concerning, to say the least, for Oakland. Carr is set to enter the third year of his five-year, $125 million deal, but it sounds like Gruden is leaving the door open for another option.