Reports: Ryan Shazier Won't Need Surgery
By Connor Lynch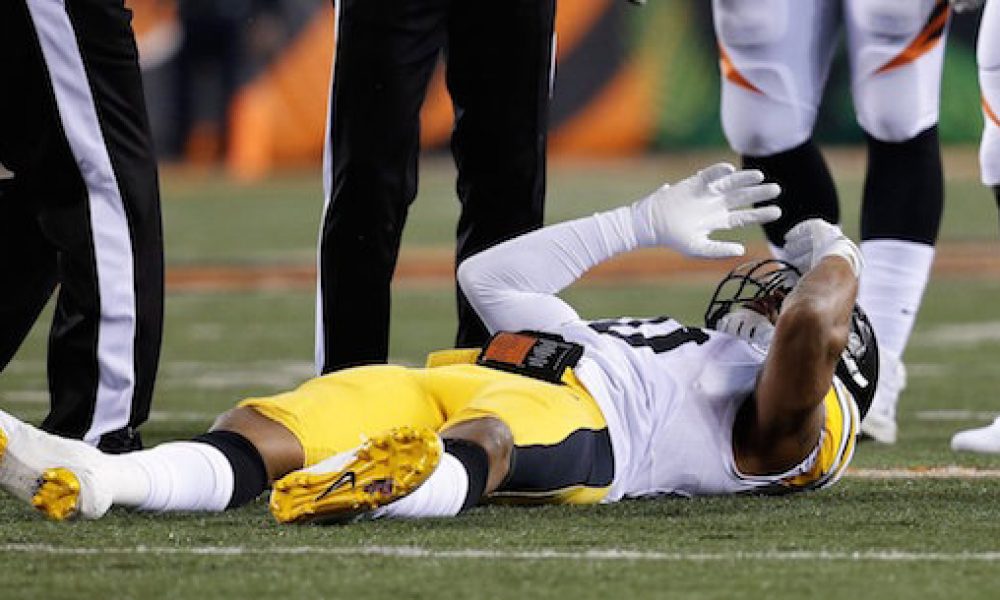 Injuries and rough play overshadowed the Pittsburgh Steelers 23 – 20 win against the Cincinnati Bengals on MNF. Ryan Shazier suffered a back injury that reminded fans of the risk NFL players take during every play.
Shazier was injured in a collision with Bengals wide receiver Josh Malone in the first quarter. Shazier lunged forward to tackle and, as Malone turned, collided with him head first. After falling to the ground, Shazier reached for his back and appeared unable to move.
Initial reports offered little information on the extent of the injury. All anyone knew was that Shazier left the stadium in an ambulance.
He hopes to return to the team on Tuesday, the team announced. He was kept overnight for an MRI and CT scan at the University of Cincinnati Medical Center. His injury will not require surgery at this time.
It would be fair to say the injury affected the Steelers first half play. Vince Williams was seen in tears on the sideline as Pittsburgh surrendered a 17 – 0 deficit.
Although rough play escalated, the Steelers ground it out to overturn the deficit in the second half. Bengals linebacker Vontaze Burfict was also taken off the field in a cart after an illegal hit by Juju Smith-Schuster.
During the Steelers game-tying drive in the 4th quarter, Antonio Brown caught a six yard touchdown catch. As he did, Bengals safety George Iloka lunged into him head first.
Championship
Pittsburgh will wait anxiously for news on the severity of Shazier's injury. With 87 tackles, 3 interceptions as well as 10 passes defended in 11 games, he is the heart of the defense.
According to ESPN, Pittsburgh allows 5.17 yards per play with Ryan Shazier on the field, and 6.02 yards per play with him off the field.
If the Steelers are still going strong in Week 15, they will face a clash of the titans against the New England Patriots.