Seattle Seahawks have a tough evaluation ahead in offseason
By Matt Verderame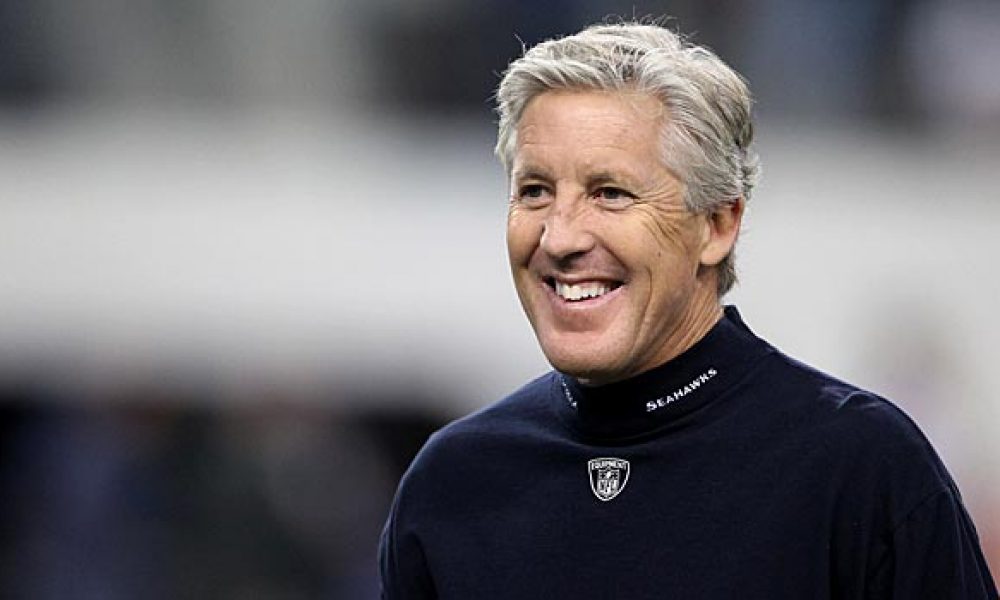 The Seattle Seahawks fell to the Los Angeles Rams in the NFC Wild Card round, and now the months ahead will be filled with questions.
Losing is never fun. Especially so when you see prime years of contention slipping away.
The Seattle Seahawks are in such a position after losing 30-20 to the Los Angeles Rams on Saturday afternoon. Russell Wilson completed 11-of-27 passes with a pick-six. The defense struggled at times against a banged-up Jared Goff. Seattle's coaching staff had a lacking plan against a divisional rival who its sees twice on an annual basis.
Want $250 to bet on the NFL Divisional Round?
In short, the Seahawks are now searching for answers after being humbled, but they might come with a painful dose of reality.
Seattle has enjoyed continuity among the coaching ranks, but is it time for a change? Pete Carroll is the league's oldest current head coach at 69 years old. He's been in place for a decade and had a wonderful career including a pair of Super Bowl trips and a championship. However, the Seahawks haven't been to the NFC Championship Game since 2014.
While Carroll deserves respect, he also deserves a review. It's fair to also call into question his choice of offensive coordinator in Brian Schottenheimer. After the loss to the Rams, Wilson talked about what he thought went wrong, and it sounded an awful lot like a quarterback searching for answers, per The Seattle Times.
"We needed to get going there," Wilson said of his mindset after (Aaron) Donald's injury. "The game kind of felt stale for us in a way — we kind of flatlined. We needed to get going and make that happen. And the next thing you know, we didn't."
Maybe Seattle decides to leave well enough alone and try once more. After all, the Sehawaks are a perennial playoff team coming off an NFC West title with a 12-4 record. Failure would be a strong word to describe Seattle's current state, even off a stinging loss.
However, Wilson is 32 years old. A few more seasons and he'll be out of his prime contention window. The Seahawks are good around him but not great and are without their first-round pick due to the Jamal Adams trade. General manager John Schneider either needs to shake things up internally or get creative to find outside talent to cover up issues.
The Seahawks aren't a lost cause by any means, but tough decisions are upon them.