Tension Over Gronkowski Ahead of Patriots vs Bills Rematch
By Connor Lynch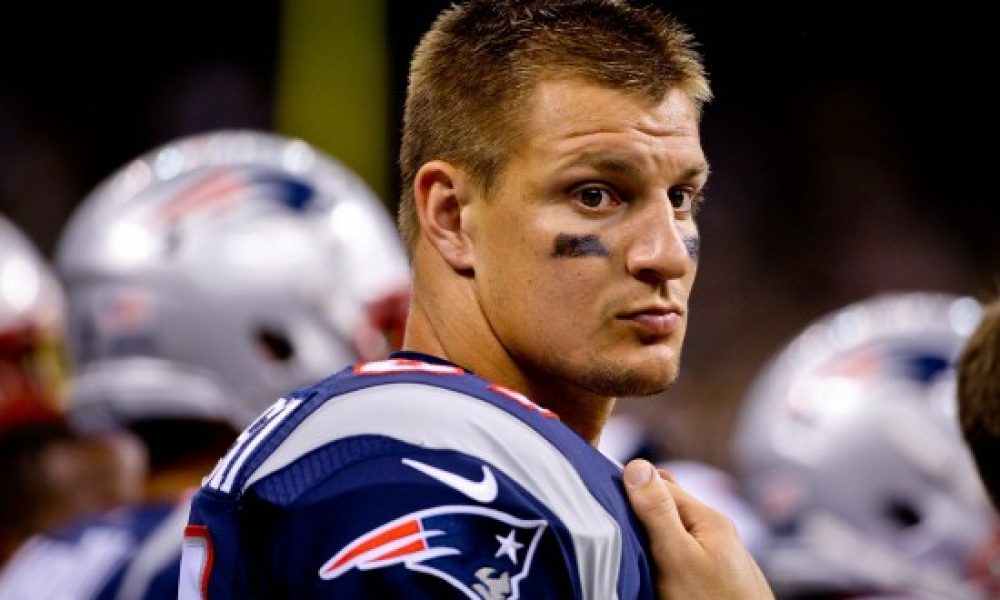 The New England Patriots VS the Buffalo Bills in three weeks time could be a tense affair. In Sunday's 23 – 3 New England victory against Buffalo, tight end Rob Gronkowski was flagged for unnecessary roughness late in the game.
With 4:50 remaining, Bills cornerback Tre'Davious White suffered a potential concussion after intercepting a Tom Brady pass. The play was dead and Gronkowski, leading with his shoulder, piledrived into White, who was also out of bounds.
What the hell are you doing, Gronk? pic.twitter.com/mZTgJA62eU

— Pete Blackburn (@PeteBlackburn) December 3, 2017
Rob Gronkowski was apologetic after the game:
"First off, I definitely want to apologize to No. 27," he said. "I'm not in the business of that. It was just a lot of frustration. I was also really frustrated at that moment. … Just want to apologize to Tre'Davious White. I don't really believe in types of shots like that."
However, he also vented his frustration at NFL referees, who he feels aren't calling penalties on him. He was angered by a perceived pull on him in the build up to the incident.
"The throw, I felt like he kind of pushed me a little bit, and I just don't understand why there wasn't a flag. Couple times in the game. And they're calling me for the craziest stuff ever."
"It's, like, crazy. I mean … like, what am I supposed to do? And then they don't call that? It was just frustration," he said. "That's what happened." When asked if he was becoming frustrated over the past couple of games, he said: "Over the past couple of seven years."
"That's a dirty play, man," Bills Safety Micah Hyde said:
"That's not cool. It's amazing to me that you don't get ejected for something like that. It's crazy. He obviously saw him on the ground. It's like a wrestling move. I don't know — elbow, shoulder — I don't know what it was. I saw on the replay it was just a dirty play, man. That's something the NFL talks about all the time about not wanting. If the refs didn't see it live, they had a good chance to see it on the replay. Just a dirty play."
Postseason
The 10-2 Patriots edged closer to their ninth consecutive AFC East title with their eighth straight win. It was also their 14th consecutive road win. The NFL's best away streak is San Francisco's 1988-1990 18-0 record.
Since getting off to a 5 – 2 start, the Bills have lost 4 of their last 5. As well as that, their 17-year playoff drought is the longest active streak in major North American sports.
Get a $250 Welcome Bonus on NFL Betting. Check it out here.