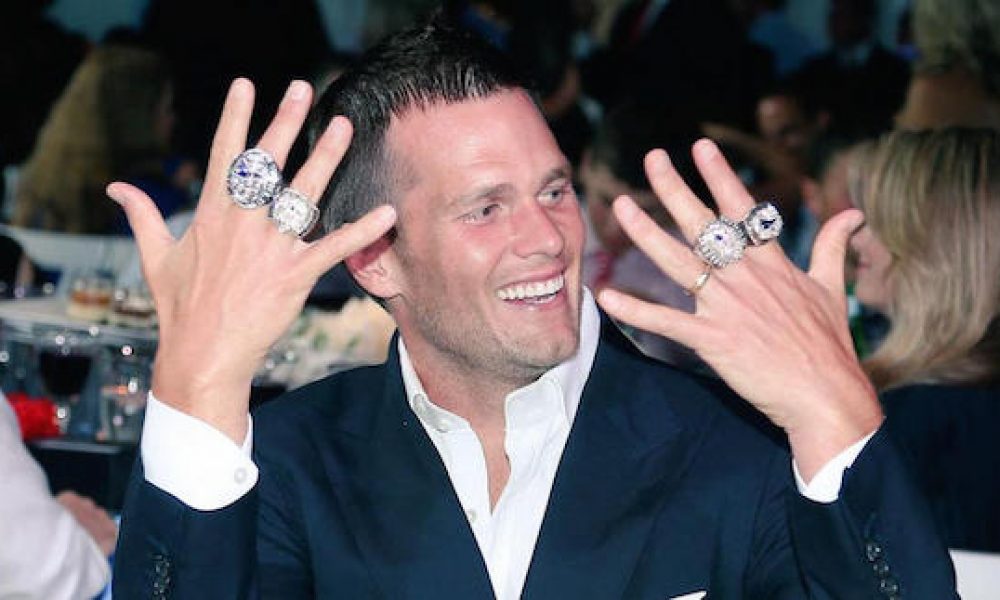 This man needs to be stopped.
Tom Brady reveals when he'll start his broadcast career following his NFL retirement
Future Hall of Famer Tom Brady has finally decided to retire after playing in 23 NFL seasons.
The focus quickly shifts to Brady's next career path. He has a 10-year, $375 million contract with Fox Sports to broadcast NFL games. During a recent interview on FS1's "The Herd With Colin Cowherd," he voiced that he will start that position in 2024.
"That's great for me," Brady in an appearance on FS1's "The Herd With Colin Cowherd" via ESPN. "Take some time to really learn, be great at what I really want to do [and] become great at thinking about the opportunity and making sure I don't rush into anything.

"I think when people really bet on me; one thing about my career — whether it's when I was drafted with the Patriots or signing in free agency with the Bucs — I want to be fully committed and I never wanted to let people down. I think my biggest motivator was that."
Tom Brady inked that massive contract without any prior experience in the broadcast booth. Many former players have successfully taken that route such as Troy Aikman, Greg Olsen, Tony Romo, and Cris Collinsworth.
Want $250 to bet on the NFL?
However, it's a significant transition that Brady wants to fully prepare and learn to excel.
 "I want to be great at what I do, and that always takes some time, strategizing, learning, growing, and evolving," Brady said. "I have so many people to rely on and support me in that world, too. It's going to be a great opportunity for me to take some time [to prepare] for my Fox broadcasting job, but also catching up on other parts of my life that need some time and energy."
Brady is expected to call games alongside Kevin Burkhardt. As well as that, he'll be an "ambassador" for Fox Sports to help the company's growth.