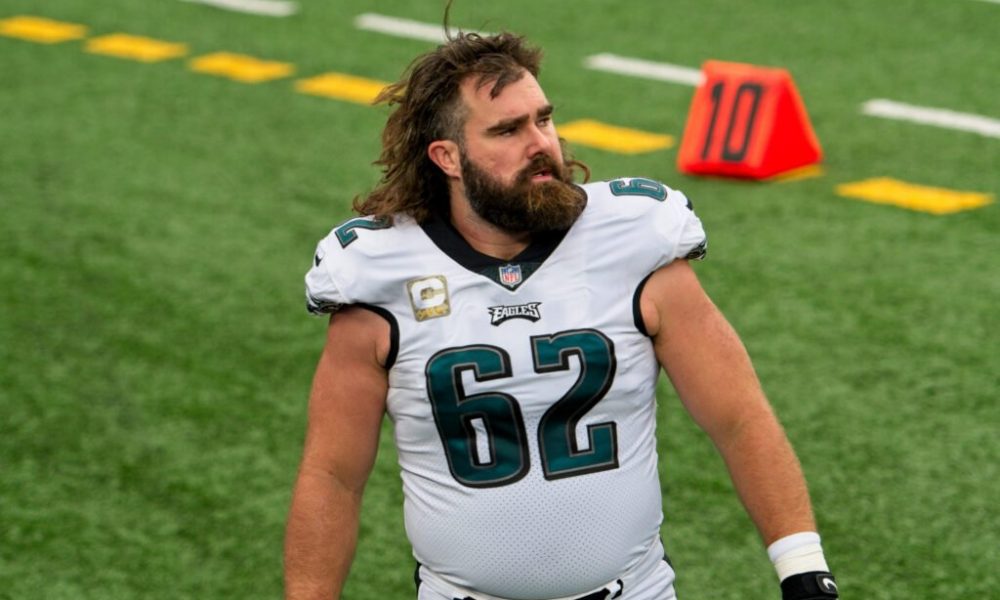 Veteran center Jason Kelce decides to return to the Eagles
Shortly after All-Pro center Jason Kelce announced his decision to return for his 13th season, the Philadelphia Eagles quickly kept him aboard.
Kelce has reportedly inked a one-year, $14.25 million deal that will keep him as the highest-paid player at his position. The 35-year-old remains one of the league's best offensive linemen as a six-time Pro Bowler and a five-time All-Pro selection.
After the Eagles fell short in Super Bowl 57 against the Kansas City Chiefs, uncertainty emerged about whether the star center would extend his illustrious NFL career another year. Kelce put all that uncertainty to bed via Twitter by voicing that he would play at least one more season.
"I have put much thought into whether it makes sense to play another season," Kelce said on Twitter via ESPN. "After talking it over with my wife and many other friends and family, I have decided to return for another year. Thank you to all my supporters and detractors for fueling me."
Kelce's return keeps stability along the offensive line as the anchor piece. He's been a key part in helping star quarterback Jalen Hurts develop into one of the NFL's top offensive talents. The front office's next major move may to be secure Hurts to a long-term deal.
Want $250 to bet on NBA futures?
The Eagles are hoping to stay in Super Bowl contention in 2023 behind their deep roster and talent on both sides of the ball. Philadelphia has lost a few pieces in free agency, but the team should continue to be among the Super Bowl favorites for the 2023 season.