NHL Division Favorites Clash: Preds @ Jets
By Jonathan K.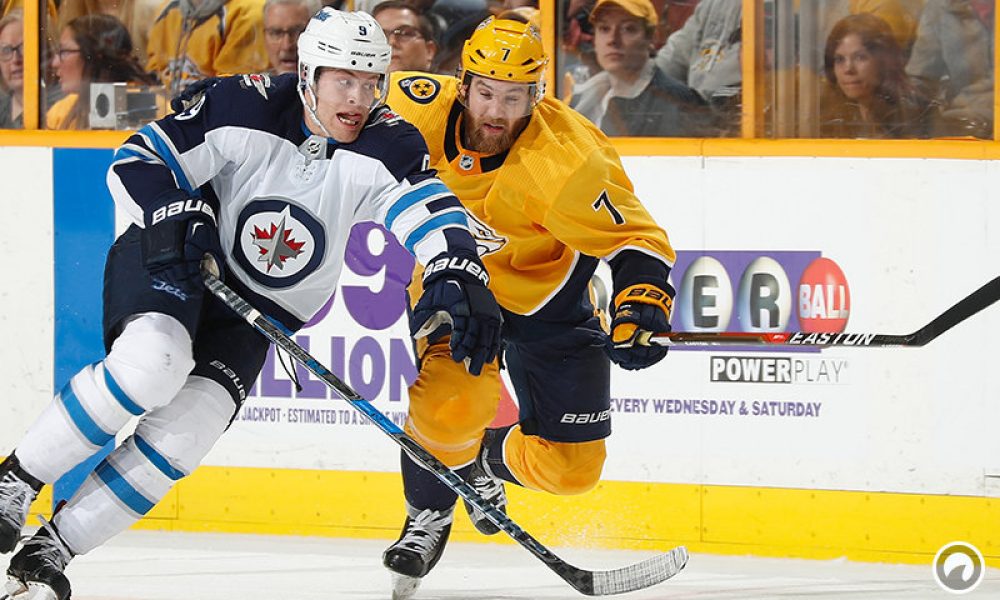 Two NHL Division favorites will clash tonight as central rivals the Nashville Predators and the Winnipeg Jets play for supremacy.
Looking at future odds, the Preds have the edge. At 7/1 ton win the Stanley Cup, Nashville is among the favorites this season. However, the Jets are not far behind at 9/1 future odds. The Preds, though, are favorites to win the West overall.
The Predators are coming off a 4-0 shutout against the St. Louis Blues. Pekka Rinne has been the goalie to watch in the NFL in recent weeks and will make it difficult for the Jets to find the net.
The Jets are one of a few teams that have more than 200 goals this season. In their last game they beast the Stars on the road in an effort that proves they are a serious team in the Stanley Cup conversation.
These two teams have clashed twice before, each splitting wins so this is the rubber match. Odds favor the Jets by -1.5 points, an edge likely given to them by home-ice advantage.