Nick Saban unsure if Tua Tagovailoa will play against LSU
By Amber Lee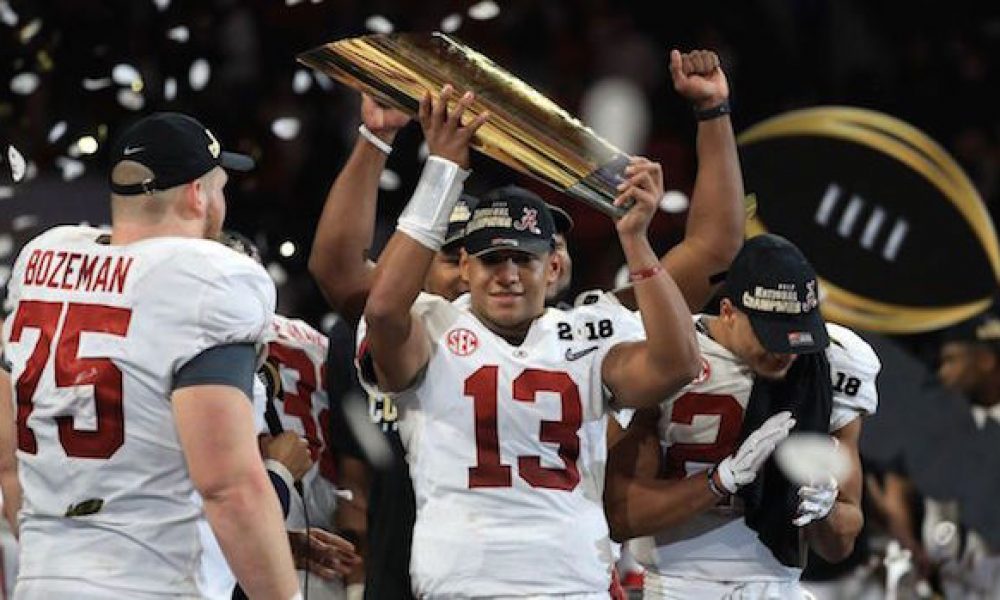 The No. 1 ranked LSU Tigers are set for a divisional clash of the titans against No. 2 ranked Alabama on Nov. 9, but Bama coach Nick Saban says he's not sure if starting quarterback Tua Tagovailoa will play.
The Heisman-finalist suffered an ankle injury against Tennessee two weeks ago and underwent a minor procedure afterward.
Speaking about whether Tua Tagovailoa could play in the upcoming huge SEC clash, Saban made it very clear to reporters that the situation remains fluid.
"We'll just have to see what he can do," Saban said. "Evaluate his mobility and his performance. I can't really predict any of that. Just have to let it happen and see how it goes.

"I think Wednesday will probably be the first day he's back on the field. He's been on the AlterG now and progressing well on that now, which is usually the protocol for how we bring players back that have lower extremity-type injuries."
When Tagovailoa injured his ankle, he scared many when video showed him being transported to a hospital in an ambulance. However, he was quickly returned to Denny-Bryant Stadium, and after the game Saban said he expected Tagovailoa to miss "a week or two."
Alabama doesn't play Saturday, as they and LSU are on a bye, meaning the quarterback has two weeks to continue rehabbing, get healthy and potentially start.
Saban says Tua Tagovailoa won't play unless he can "perform to the best of his ability."
NCAA Football Betting