"Nobody Wants Us Here" – Nuggets Defy Odds To Reach Finals
By Connor Lynch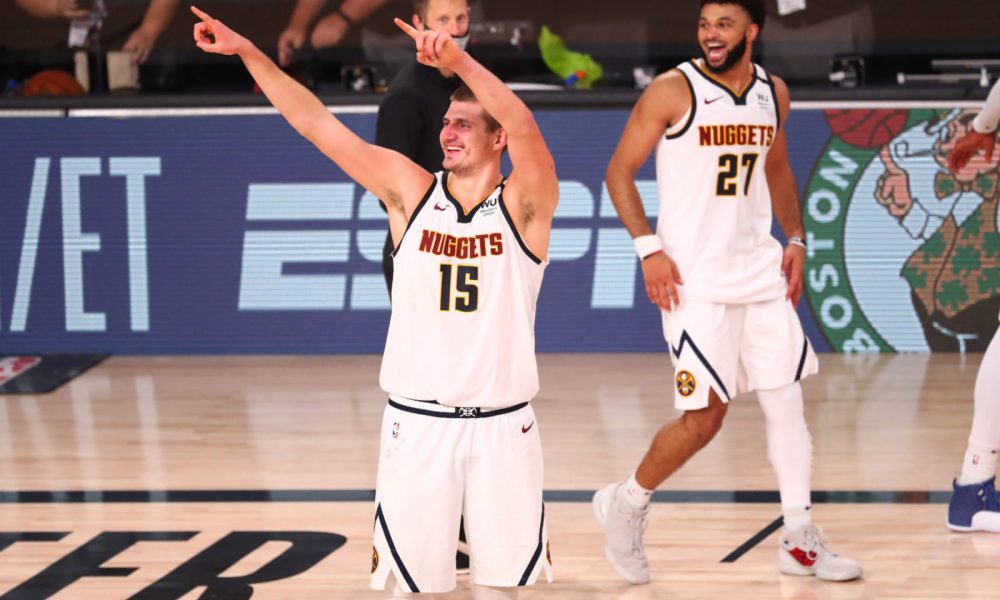 The story of this NBA postseason might just belong to the indomitable Denver Nuggets, who are determined to defy belief. 
The Nuggets advanced to the Western Conference semifinals on Tuesday night, completing an historic series of comebacks in the process.
The 104 – 89 win over the Clippers marked Denver's second comeback from 3 – 1 down in this years' playoffs. The Clippers, many people's championship favorites before the postseason, had no answer for them on the night.
Denver will face the Lakers on Saturday. After being ruled out and facing elimination countless times, they will not be fazed by the challenge.
Want $250 to bet on the NBA Playoffs?
Jamal Murray, who scored 40 points, took a moment postgame to call out the Nuggets' critics.
"You got [Shaquille O'Neal], you got Charles [Barkley], I think Zach Lowe … Stephen A. [Smith], all y'all better start giving this team some damn respect," Murray said. 
"Because we put in the work. We shouldn't have been down 3-1, but to come back down 3-1 against the Clippers is a big achievement, so it's fun just to change that narrative."
Nikola Jokic was equally dominant on the night, leading the game in assists and rebounds and finishing with a triple double. It was a team performance in which its backs-against-the-wall, underdog mentality was realized and consolidated. That defiance well and truly courses through the veins of the Denver team, no more so than in Jokic.
"We are just not accepting that somebody's better than us," Jokic said.
"Nobody wants us here. Nobody thinks we can do something. We prove ourselves and proved everybody we can do something."
Coach Mike Malone celebrated his 49th birthday on Tuesday, and couldn't have asked for a better present from his team.
"So proud," he said. 
"All the guys, never got down, believed in each other. Believed in themselves," Malone said. "In light of all the noise outside this series that we had no chance. We have people guaranteeing it. We found a way to beat a really good team three times. I've run out of things to say."