Eric Reid: NFL's Social Justice Campaigns 'Disingenous PR'
By Connor Lynch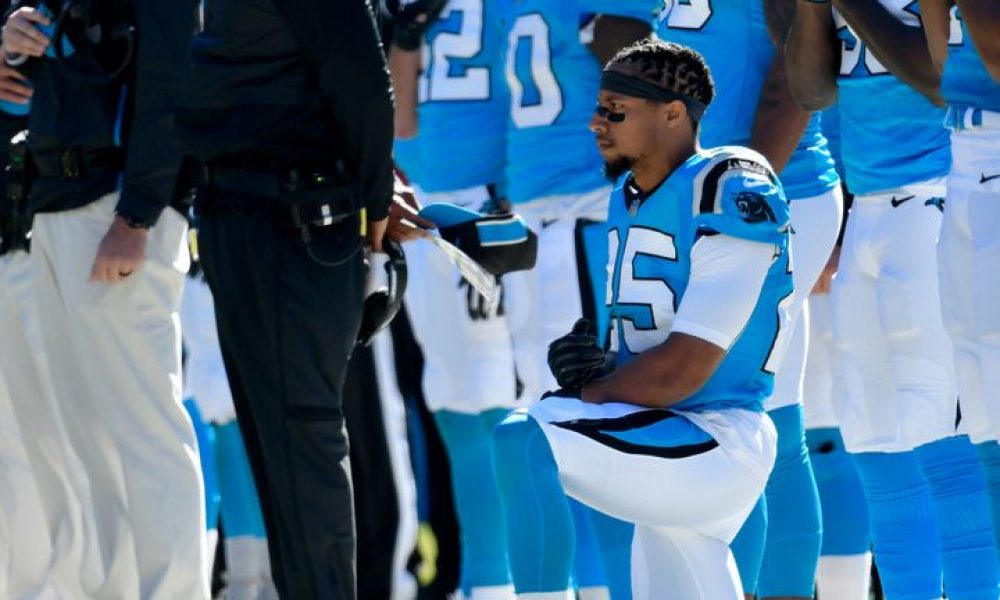 Free agent safety Eric Reid has criticized the NFL over what he describes as a 'PR' video featuring Colin Kaepernick.
The NFL is this season displaying social justice messages on endzones, scoreboards and helmets. As well as that, 'Lift Every Voice and Sing', the black national anthem, is being played before games.
Additionally, the league is running a season-long video campaign called "It Takes All Of Us". The NFL says the campaign intends to promote unity in the fight for social justice. Incredibly, it has used images of Colin Kaepernick kneeling from 2016 in one of the vidoes.
Eric Reid, the first player to kneel alongside Kaepernick, did not mince his words when he tweeted about it.
Want $250 to bet on NFL Week 2?
Colin Kaepernick has not been signed by an NFL team since leaving the San Francisco 49ers in 2017. Both he and Eric Reid believe that they are being conspired against by the league. There is no concrete proof of this publicly available. However, the fact that the NFL settled a collusion case with them tells it's own story.
"What the @NFL is doing is half-hearted at best. [NFL commissioner Roger Goodell] has gotten comfortable saying he 'was wrong' as if his mere acknowledgement reconciles his admitted wrongdoing. He hasn't even called Colin to apologize, let alone reconcile, proving this is only PR for the current business climate," wrote Reid on Twitter.
"As such, Roger Goodell uses video of Colin courageously kneeling to legitimize their disingenuous PR while simultaneously perpetuating systemic oppression, that the video he's using fights against, by continuing to rob Colin of his career. It's diabolical."
Kaepernick earlier this week came to the defense of his former teammate, who is without a team since March. Given that Reid is at peak age (28), and coming off a season in which he set career-highs in tackles and sacks, it's hard not to believe that the NFL's powers that be are working against him.