Notre Dame loses appeal, 21 victories vacated
By Amber Lee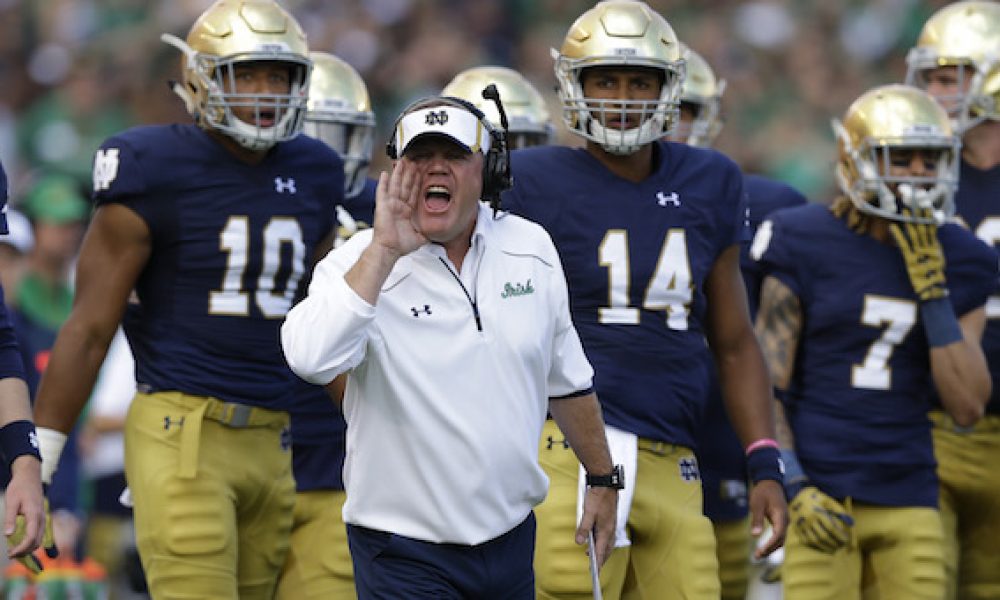 The Fighting Irish lost this battle with the NCAA. In November 2016, the NCAA ruled that Notre Dame had to vacate it's 21 victories from 2012-2013. This was a result of a student athletic trainer committing academic misconduct for two former football players. The trainer also provided six other former football players with impermissible extra benefits.
At the time, the school said it would appeal the ruling.
Today, university president Rev. John Jenkins was informed it had been denied.
"We are deeply disappointed by and strongly disagree with the denial of the University's appeal, announced today by the NCAA," Jenkins said in a letter to alumni.
"To impose a severe penalty for this retroactive ineligibility establishes a dangerous precedent and turns the seminal concept of academic autonomy on its head. At best, the NCAA's decision in this case creates a randomness of outcome based solely on how an institution chooses to define its honor code; at worst, it creates an incentive for colleges and universities to change their honor codes to avoid sanctions like that imposed here."
In 2012, the Fighting Irish went 12-1 and lost to Alabama in the BCS national championship game. The 2013 team went 9-4.
NCAA Betting