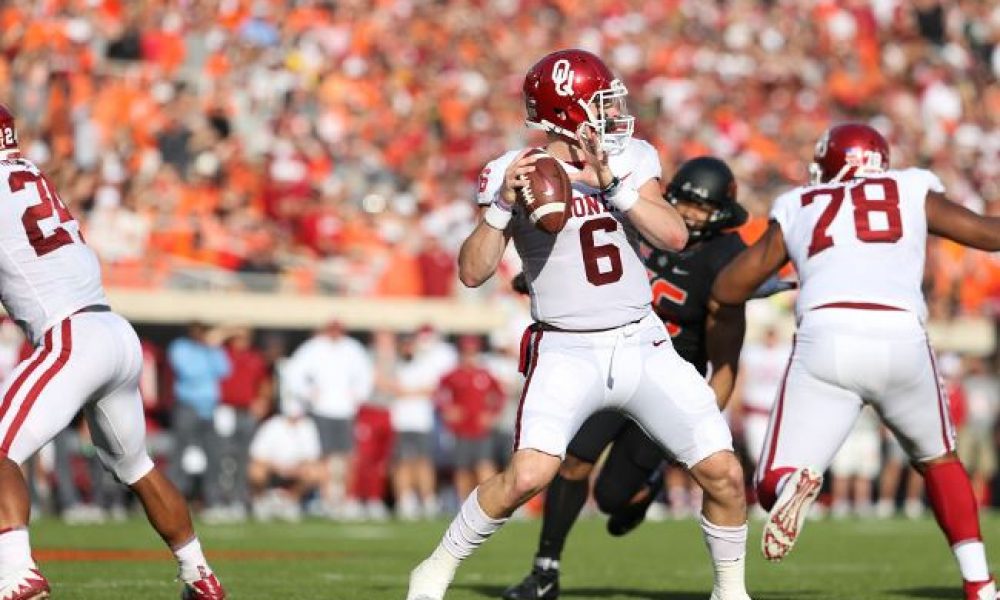 Odds Makers Like Oklahoma Sooners to Win National Title
When the updated futures board for the college football national championship was released earlier this week, for the first time the Alabama Crimson Tide were not at the top as the favorite to win. The Oklahoma Sooners leapfrogged Alabama and now sit atop the futures board as the +400 favorite to win the College Football Playoff and national championship.
Alabama is not far behind at +425, tied with both Auburn and Clemson. Most bettors expected a change at the top following Alabama's 26-14 loss to Auburn on Saturday. The loss by Alabama was the Tide's first all season.
Due to Alabama's loss other teams now have hopes of reaching the College Football Playoff.
With its win Auburn saw its odds cut almost in half to its current +425 from last week's +800. The other big mover up the futures board was Ohio State that last week stood at a distance +1200 but is now +700.
Entering last week, the Miami Hurricanes were undefeated and sitting with odds of +800 to win the national title, but were upset by Pittsburgh and the 'Canes odds doubled to +1600. Miami's loss has all but eliminated the team from any hope of playing in the College Football Playoff for the national title.
A big sleeper on the futures board is Clemson. The Tigers are tied with the second shortest odds at +425. They have quietly returned to near the top following a loss earlier in the season.
The Wisconsin Badgers must feel like the Rodney Dangerfield of college football as they too have not been given any respect by odds makers.
The Badgers are one of two undefeated teams in the top 10 on the futures board but are a distant +900 to win the national title. The Badgers' odds are the seventh best even though they are 12-0 on the season.
The other undefeated team is the Central Florida Golden Knights at 11-0.
Top 10 Odds to win 2017-2018 College Football National Championship
Sooners                  +400
Alabama                 +425
Clemson                 +425
Auburn                   +425
Ohio State              +700
Georgia                  +700
Wisconsin             +900
Miami                   +1600
TCU                    +10000
USC                    +10000
Central Florida    +10000