Odds to Play in College Football Playoff
By David A.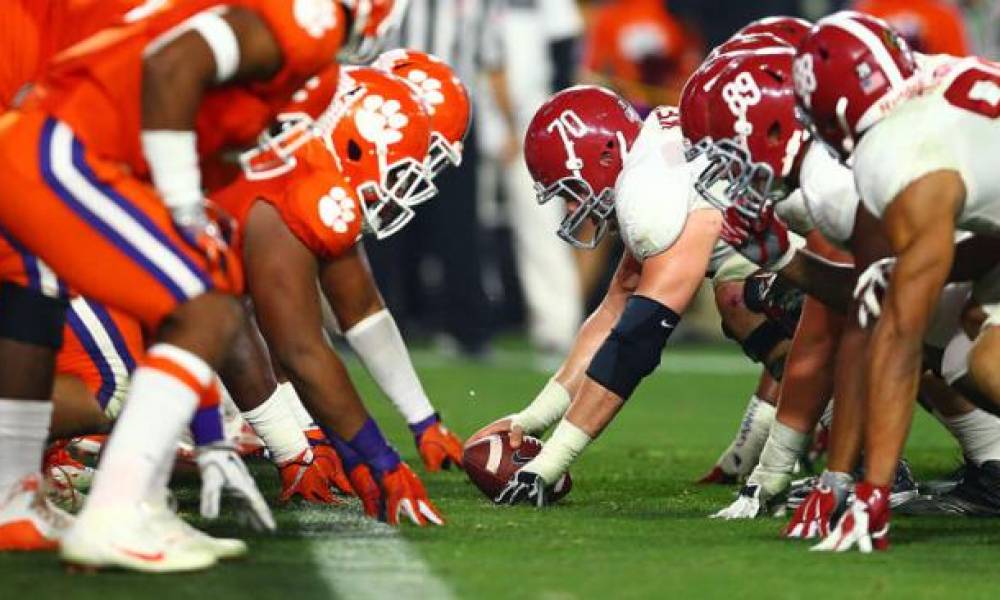 The college football season kicks off this weekend with the Florida Gators playing the Miami Hurricanes. Oddsmakers have released an updated list of futures for what four teams will make the College Football Playoff.
The favorites to make the CFP are the Clemson Tigers at -600. Meanwhile Alabama is -350, Georgia +135, Ohio State +220. Oklahoma is +230 to round out the top 5 teams. Michigan at +250 and LSU and Texas at +600 are other notables on the list.
Want $250 to bet on College Football Playoff Futures?
The season is long and much can happen between now and late December. Although, betting on Clemson or Alabama to reach the CFP is a very safe play. The two played for the national championship in January with Clemson coming out on top and the starting quarterbacks for both teams return this season.
Both teams have retooled their respective defenses as both have become farm systems for defensive players moving on to play in the NFL each year.
In addition, Clemson has just two opponents on their schedule that are ranked in preseason polls and Alabama has only three.
Mostly likely the team that wins the Big Ten and has at least 11 wins will be picked to play in the College Football Playoff. Ohio State and Michigan are expected to battle once again for the Big Ten title. The Buckeyes have dominated the conference of late winning three of the past five titles.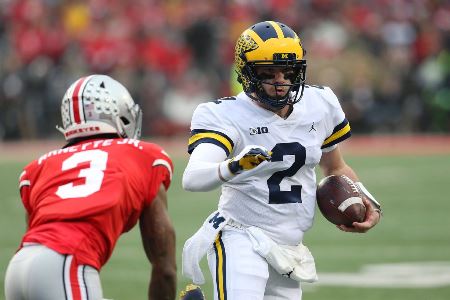 Ohio State has unanswered questions entering the season as a new head coach takes over for the departed Urban Meyer and transfer Justin Fields begins his career under center as the Buckeyes new quarterback.
The Buckeyes finish the regular season on the road in Ann Arbor against Michigan. The Wolverines with Shea Patterson returning at quarterback and a tough defense could knock the Buckeyes off their Big Ten perch this year in Week 13.
The Oregon Ducks from the Pac-12 with Justin Herbert at quarterback have high expectations beginning the season. However, they must open the season hosting the Auburn Tigers. The Ducks also must play on the road in October against a tough Washington squad. Expect the Ducks to win the Pac-12 and play in the College Football Playoff.
The four to play in this year's College Football Playoff will be Alabama, Clemson, Michigan and Oregon.