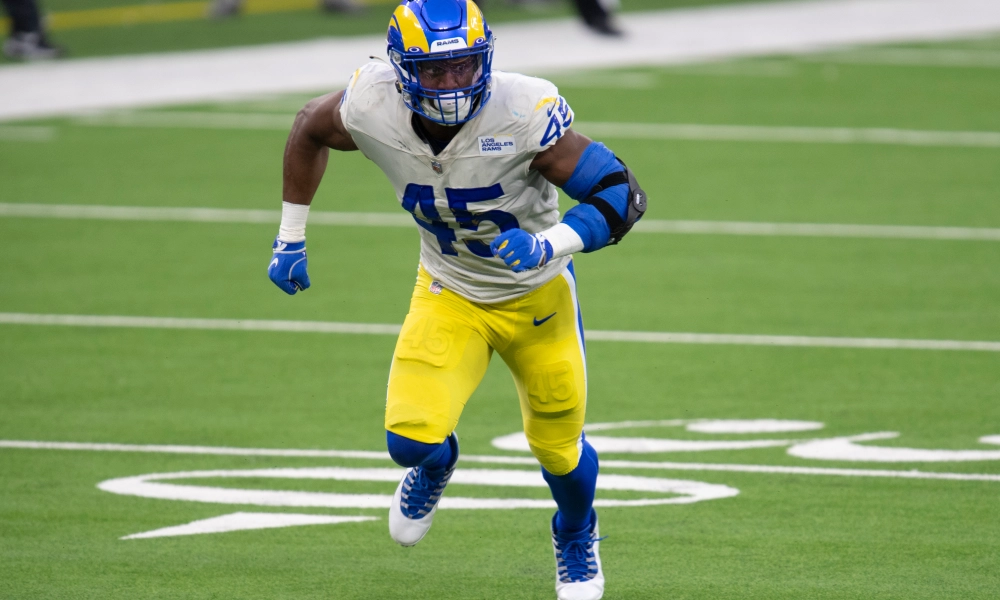 Ogbonnia Okoronkwo On Learning To Be Efficient
New Browns defensive end Ogbonnia Okoronkwo says he's grateful for his formative years as a backup for the LA Rams.
Ogbonnia Okoronkwo recently signed a three-year, $19 million deal with Cleveland. He spent his first four NFL seasons with the Rams before featuring regularly for the Texans last year.
In 2022 he had 5.0 sacks and regularly plundered the backfield. Ogbonnia Okoronkwo says being a bit-part player taught him to take a chance whenever he had one.
Want $250 to bet on NFL futures?
"I think that it made me a better player because it just showed me how to make the most out of my opportunities," he said. "When I was getting about five to 10 snaps, what can I do in those five to 10 snaps, instead of complaining about why I am not getting 20-30? 
"I feel like it just made me more of an efficient player. I was a pass rush specialist for the Rams. I feel like I made the most out of those snaps that I got. Moving forward, now that I have a lot of snaps, I treat it the same way. I try to just make the most out of all of those snaps and be as efficient as possible."
Not only is he going to have a lot more snaps going forward, he'll be playing them alongside Myles Garrett. Ogbonnia believes it's a partnership that could unlock the potential of both players.
"I think that his speed off the edge is amazing. It's second to none," he said. "His bend is also second to none. I think where I can complement him is a lot of people talk about my spin move, but I think my long arm and my ability to crush the pocket and disrupt the pocket is one of my biggest attributes. As he is rushing the edge and flying off the edge with all of that speed as I crush the pocket and just make the quarterback uncomfortable and escape in ways that he is not used to, I think that will just open it up for Myles more."