Philip Rivers Equals NFL Mark with 25 Consecutive Completions
By David A.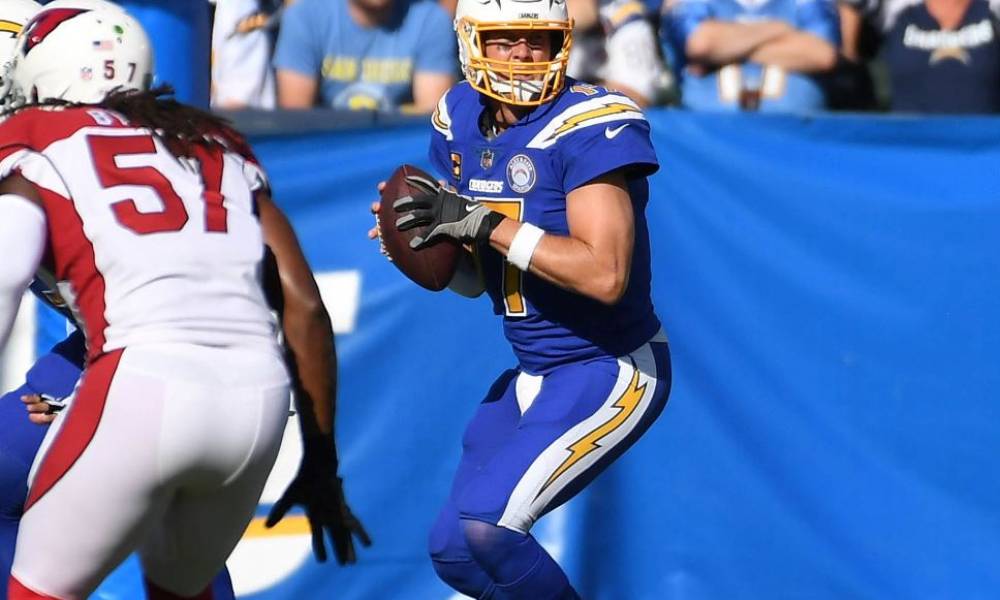 Los Angeles Chargers quarterback Philip Rivers equalled an NFL record on Sunday. During the Chargers game against the Arizona Cardinals, Rivers completed 25 straight passes when he threw a touchdown pass to Keenan Allen, tying an NFL mark.
Philip Rivers started the game with 25 straight completions for 224 yards before throwing his first incomplete pass. Amongst his first 25 completions were three for touchdowns.
Chargers wide out Mike Williams called Rivers a Hall of Famer. Williams caught two touchdown receptions in the game. He also added that Rivers gives the team opportunities by making everything much easier for the receivers.
Want $250 to bet on the NFL?
Sign up now!
Rivers' 26th pass attempt to set the new record for consecutive completions fell incomplete during the third quarter. On the play, Rivers came under heavy pressure from Arizona pass rushers. As a result, his pass fell short to running back Austin Ekeler.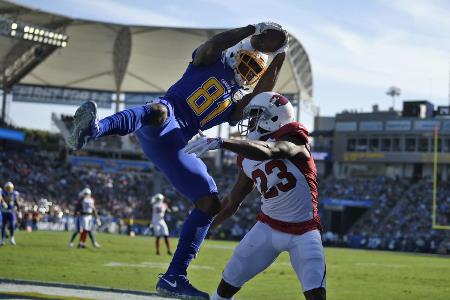 Rivers called his passing performance an efficient day. He added that many of his teammates were making receptions and he was very well protected by his pass blockers. A great deal goes into completing a pass, besides just throwing the ball and today was a good day, the Chargers signal caller said.
Rivers tied the mark held by Miami Dolphins signal caller Ryan Tannehill, who threw 25 consecutive completions over a span of two games in 2015 against the Titans and Texans.
The record for consecutive completions starting a game was held by Mark Burnell with 22 set in 2006. Of the 25 straight completions thrown by Rivers, 24 of them came from the pocket and the 25 averaged 4.6 yards with two over 20 yards in length.
Rivers ended this game completing 28 of his 29 pass attempts for 259 yards with three touchdowns. Rivers was taken out of the game after three quarters and replaced by Geno Smith with the Chargers leading 42-10. The Chargers eventually won 45-10 and are now 8-3 on the season.
Rivers set a new record in the NFL for the highest completion percentage for a single game with a minimum of 20 passes at 96.6%.