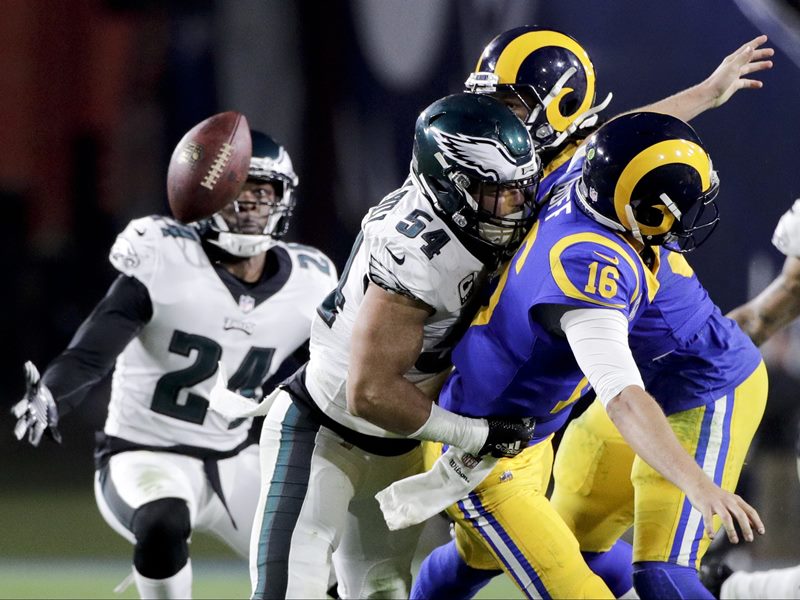 Rams Lose Again, Offense Looks Troubled
A month ago the Los Angeles Rams and MVP candidate quarterback Jared Goff made a big statement on primetime with their win over the Kansas City Chiefs.
On Sunday night, the recent downward trend for the Rams continued as they lost at home to Philadelphia 30-23. The loss was the Rams first at home this season and it was the first time in two seasons under head coach Sean McVay that the Rams have lost consecutive games.
Goff was pressured for the third straight week and turned over the ball. Running back Todd Gurley II received the bulk of the offensive work during the first half against the Eagles, after being forgotten by McVay a week again the Rams loss to the Bears, but disappeared during the second half.
McVay, who took most of the blame for the Rams loss to the Bears, took the responsibility again for Sunday night's setback, but the coach also stressed that his players must perform at a much higher level.
Want $250 to bet on the NFL?
Sign up here!
McVay said guys are making mistakes we have not typically seen and we all must do better and that starts with him as the head coach.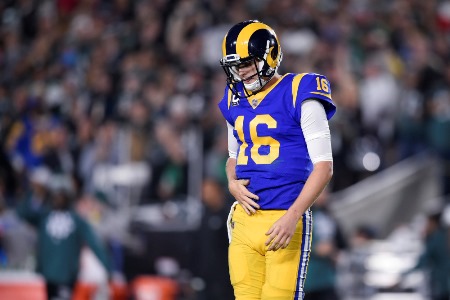 The high-scoring thrilling victory over the Chiefs in November is a distant memory. Following that win the Rams had a bye week and since returning for the last three games nothing has been the same. Over the past three games, the Rams have a total of just 59 points scored.
Part is self-inflicted but what appears to be more concerning is that opponents are now able to slow down the juggernaut offensive machine McVay has built with Goff and Gurley as the two biggest pieces.
After just getting by the Lions with two touchdowns in the fourth quarter, the Rams visited Chicago and lost last week and on Sunday were 13.5-point favorites and fell to an Eagles team that did not have starting quarterback Carson Wentz under center.
McVay and company have two weeks to find the magic they had through the first 13 weeks of the regular season or will exit the NFL playoffs quickly.