Reggie McKenzie Fired as Oakland Raiders GM
By Connor Lynch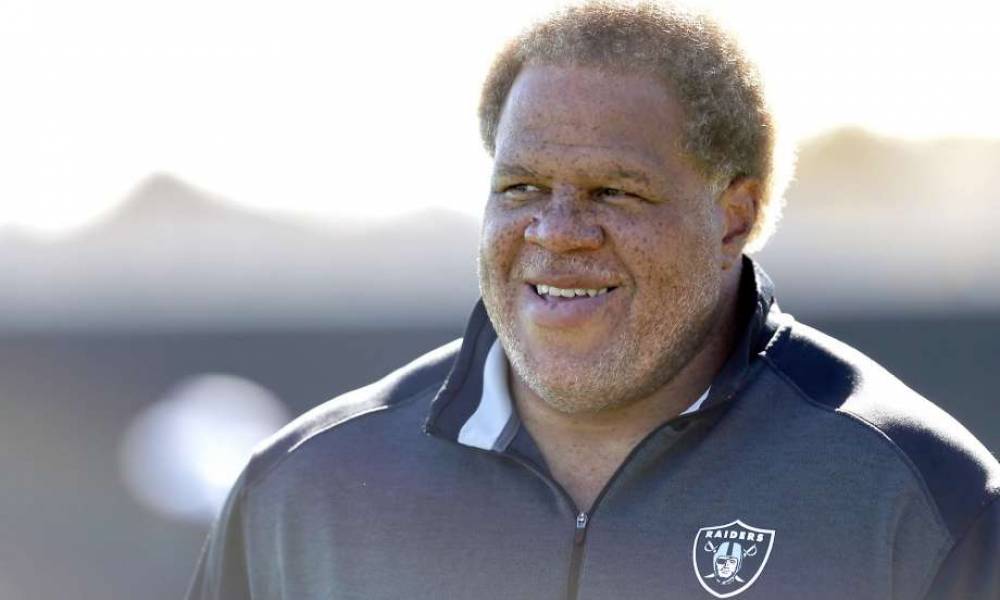 The Oakland Raiders have fired general manager Reggie McKenzie with three regular season games remaining on 2018.
NFL.com first reported the news on Monday. According to them, Reggie McKenzie denied an offer to stay on through the final few games.
When asked about Reggie McKenzie on Sunday, Jon Gruden was cryptic. Speaking after their win against the Pittsburgh Steelers, he refused to confirm anything.
"I don't have any comment on that," Gruden said.
"We're going to build this team back. I know that. We're going to bring the Raiders back, that's all I'll say."
Want $250 to bet on the NFL?
Sign up today!
Following NFL.com's report, the Oakland Raiders confirmed the news with a statement:
"The Raiders have released Reggie McKenzie from his duties as General Manager," the statement read.
" We are grateful for everything Reggie has done for this organization as a player, executive and member of the Raider family. We wish the best for Reggie, June and the entire McKenzie family.
"The Raiders will immediately begin a search for a new front office executive and will have no further comment until that process is complete."
In the meantime, Jon Gruden will have total control over team affairs. In September, there was speculation as to a discord between Gruden and McKenzie.
Gruden has been stockpiling draft picks. As well as that, he has had a hand in moving on McKenzie players like Khalil Mack and Amari Cooper.
"I'm not going to sit up here today and talk about any disconnect," Gruden said Monday.
"We were connected. We're very good friends and very connected. I'll leave it at that."
"I think any coach wants input," Gruden said.
"Let's be honest. I've had input here. I had input on the draft picks that we made when I was here with Al Davis, I had some input on the draft this year. And I think it's a collaboration around the league. I think the general manager, the scouts, the coaching staff, sometimes the owner, all work together in every selection. So yeah I would like to be involved for obvious reasons."