Rob Gronkowski Injured At Training Camp
By Amber Lee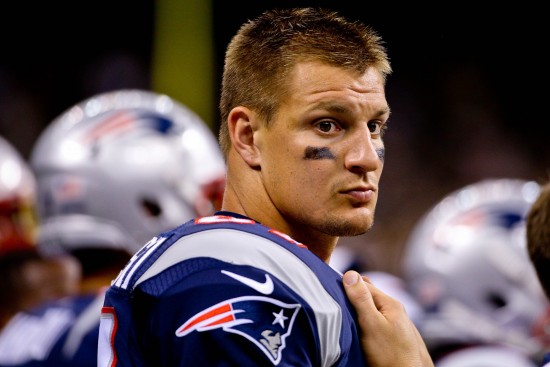 The New England Patriots need Rob Gronkowski to stay healthy. Any time his health is threatened, it's a huge deal, which is why it was alarming when the tight end headed to the locker room with a trainer after getting banged up on 7-on-7 drills Monday.
Rob Gronkowski just left the practice field with head trainer Jim Whalen. Happened during 7-on-7s.

— Courtney Fallon (@CourtneyFallon_) August 15, 2016
Here is an account of what happened before Gronkowski left the field.
"Brady threw his first pass of the drill to Gronkowski, who was running down the right sideline. But during his route, the tight end pulled up and didn't finish the route as the ball fell to the ground. Gronkowski immediately walked to the sideline and took off his helmet," wrote Mark Daniels of the Providence Journal.
During his six-year career, Gronkowski has been banged up often. He hasn't played a full 16-game season since 2011.
When healthy, there is no doubt that Gronk is in a league of his own when it comes to playmaking tight ends around the league. In his 80 career games, he has caught 380 passes for 5,555 yards and 65 touchdowns.
Patriots fans are holding their breaths on this one, as an extended absence by Gronkowski would be detrimental to the offense, which will start the season without Tom Brady for the first four games.