Ron Hainsey to Play 1,000th NHL Game
By Connor Lynch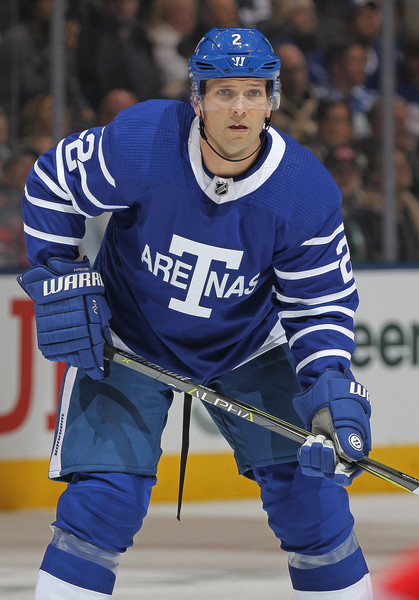 Toronto Maple Leafs defenseman Ron Hainsey will reach an unlikely milestone when his team face the Dallas Stars tonight.
Ron Hainsey will play his 1000th NHL game against Dallas, a feat he looked unlikely to ever achieve.
His head coach, Mike Babcock, declared Wednesday Ron Hainsey day when he met the press. "How about Ron Hainsey? Here's to Ron Hainsey," Babcock said to the gathered journalists.
Normally, only All-Stars reach the 1,000 game mark. You wouldn't expect to find Hainsey's name among that list, yet he his made it.
Want $250 to bet on the NHL?
In a journeyman career, Hainsey spent his first six years flitting between the NHL and the minor leagues. In fact, he was waived in his third season in the NHL. Now 37, he didn't appear in a playoff game until he was 35.
His coach, Babcock, loves this about him. He believes that it is a testament to hard work and dedication. As well as that, it's proof that even the moderately talented can carve out a place in the game.
"If you look at Ronnie's career, it should be a message to all our young guys who think they should be in the lineup more," Babcock said.
"Ronnie put in his time to get in the league and now he's been good for a long period of time and he's still a good player because he loves the game and he enjoys being around the guys."
When asked what advice he would give his younger self, Hainsey preached optimism.
"Probably, if I could come up with one quick for you, just that every day, getting to play in this league is not only a privilege it's a great opportunity, no matter who's watching, to have a good day. We did not have a very good day Monday [losing 3-1 to the Calgary Flames], so [Thursday] it's an new opportunity to go out and put a different foot forward and hopefully make a new impression."