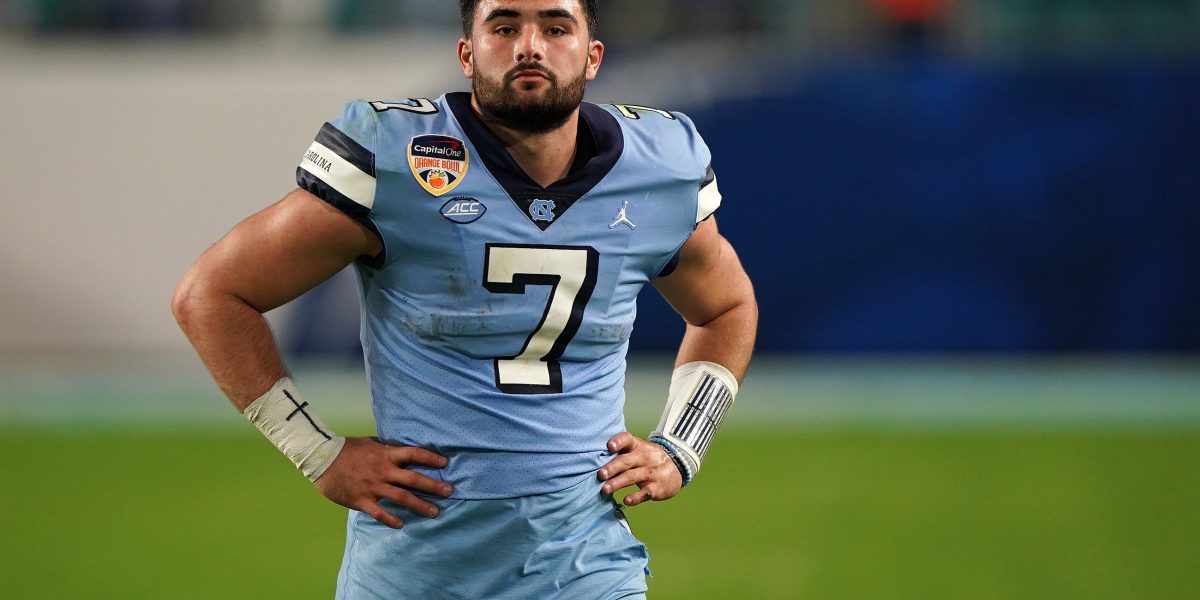 Ron Rivera: Commanders 'Fortunate' To Have Sam Howell
Sam Howell will be given every opportunity to prove himself as the Washington Commanders' starting quarterback next season. 
Sam Howell impressed in Washington's final day win over the Cowboys. That, along with how he's progressed in practice has convinced head coach Ron Rivera to give him a chance. 
Ron Rivera insists the Commanders were never interested in Lamar Jackson, who recently requested to be traded from the Ravens. 
Want $250 to bet on NFL futures?
"We never did. Honestly, we never did," Rivera said of pursuing Jackson. "It was just something that we just didn't feel suited what we wanted to do. I know he's a tremendous talent, I know he's a player that can impact a team. I just didn't think — and we sat down and talked about it — that was the direction for us as a football team.
"The main reason we're going with Sam is we think Sam's going to be a good football player. We really do," Rivera said. "If the guy had come out (in 2021), he'd have been a first- or second-round pick. We were fortunate. He fell to the fifth round because people didn't think it was a strong class. 
"Remember, he was the frontrunner for the Heisman that year, coming out of a season where he lost three offensive linemen to the draft, a tight end to the draft, a wide receiver, Dyami (Brown), to the draft, and two running backs. That's seven primary players off of an offense that was very dynamic and explosive. Go back and research that and see those things, and you'll see what we've seen. I really do believe that."
"I don't think this is as much a wild shot as people think it is," he said. "Part of it is 'cause you watch a young man like Brock Purdy have the season like he had last year, and you'd like to think, 'Wow, we have a guy that's got the same type of ability and skill set.'"