Seahawks Extend Pete Carroll's Contract Through 2019
By Amber Lee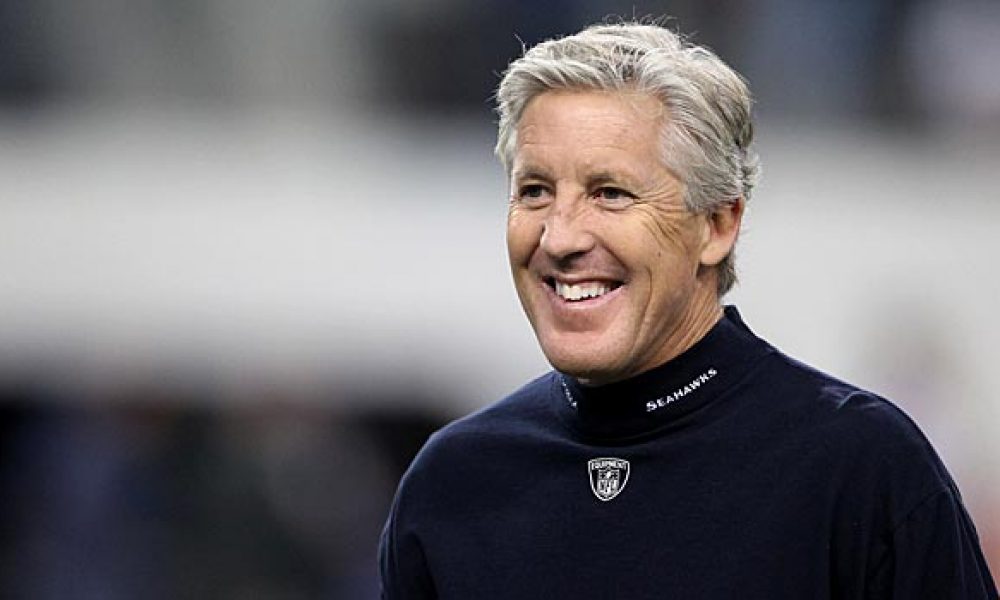 The Seattle Seahawks have reportedly locked up head coach Pete Carroll through 2019 after signing him to an extension on Tuesday.
ESPN's Adam Schefter was the first to report the news: 
Seahawks reached agreement with HC Pete Carroll today, two days after locking up GM John Schneider, sources tell ESPN. Deal through 2019.

— Adam Schefter (@AdamSchefter) July 26, 2016
Despite a report that there was some concern the Seahawks hadn't extended general manager John Schneider or Carroll as of a couple weeks ago, they are now both happy campers with some job security.
Seattle has good reason to issue this security, of course. The Seahawks have flourished under Schneider and Carroll's guidance to become one of the most feared teams in the NFL. Since 2012, this team has won at least 10 games each season, making it to the Super Bowl two years in a row and winning one following the 2013 season.
Carroll, at the age of 64, is the oldest head coach in the NFL, but Schefter reports the team had "no hesitation" to extend him through 2019, when he will be 67. Despite his years, he remains one of the most vigorous coaches in the league and brings high energy to his club at all times.
Since taking over in 2010, Carroll has led Seattle to a 60-36 record. His team is expected to compete at a high level once again in 2016.