Steve Kerr Looking Towards Huge NBA Draft for the Warriors
By Connor Lynch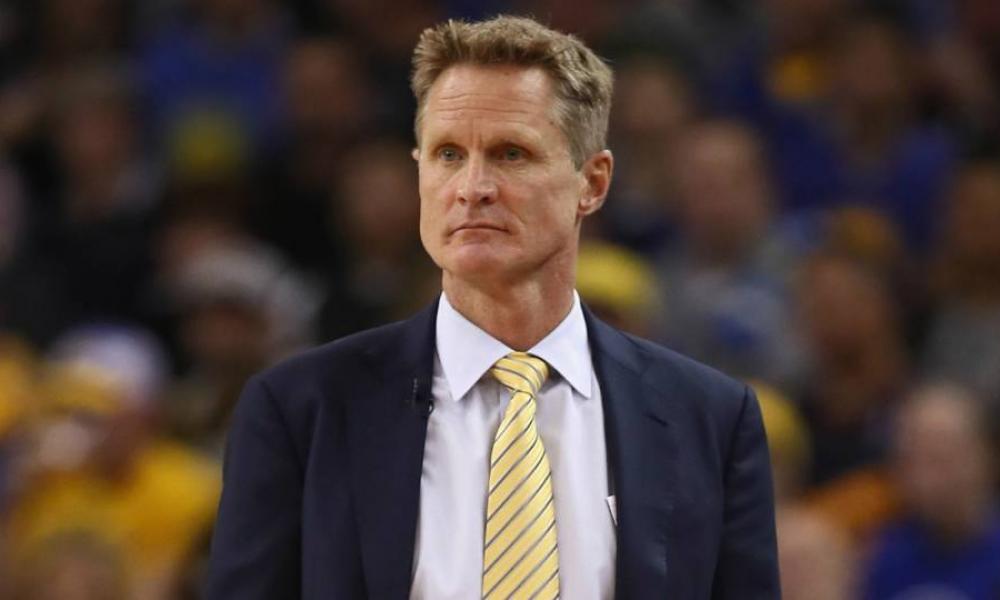 Weeks ago, Steve Kerr said that the return of Kyrie Irving from injury was the start of a new era.
The Golden State Warriors coach will now have to wait to continue his rebuild amid the spread of the coronavirus.
While the NBA has been indefinitely suspended, Steve Kerr is still looking at ways his team can improve next season.
Steve Kerr is doing so from his home in San Diego by watching the only sport still being played, college basketball.
Want $250 to bet on NBA futures?
Sign up here!
"I watch probably two college games a day," Kerr said Wednesday.
"A few hours in front of the TV watching some of the draft prospects and taking notes."
The NBA Draft, whenever it takes place, is more relevant to Golden State than it has been in recent years. The Warriors have fallen from the league's dominant team to a 15 – 50 record this season. That's the NBA's worst record, four games behind Cleveland and as a result Golden State will be looking at picking in the top five. 
In a new, younger roster led by Kyrie Irving, Kerr must consider his options in the upcoming NBA Draft.
"We're excited about having a high pick and there definitely are some guys who are very talented," Kerr said. 
"This, obviously, is [general manager Bob Myers'] world. We're gonna pick who Bob and the scouts feel like we should pick."
"But what we have to weigh is — are we looking for a player who is gonna help immediately because we feel like we've got this window the next few years? Are we gonna use the pick in a trade to try to trade for a vet who is ready to help us win right away?
"Or do you look at it long term — because you know you want to be good for the next decade — and you take a young player with a lot of potential who's maybe not ready to help us win yet but you feel like could be a great player down the road?"