Adam Silver On Role of NBA In Coronavirus Relief
By Connor Lynch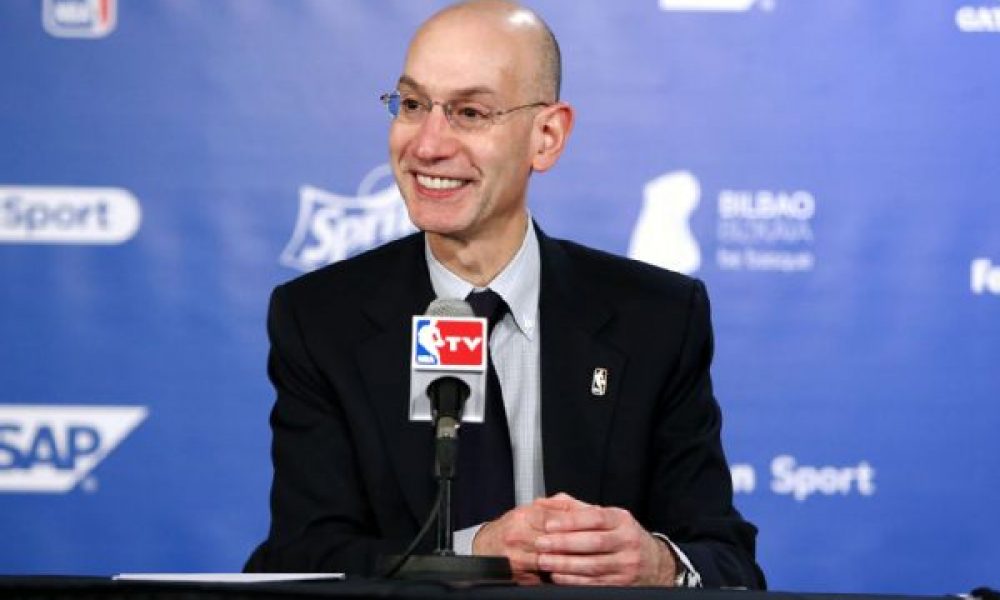 NBA Commissioner Adam Silver says the league will "try by every means that we can" to resume basketball games.
However, Adam Silver doesn't know when this will be possible, due to the unprecedented nature of the coronavirus pandemic.
Despite the NBA leading the way on coronavirus containment, Adam Silver must await advice from health services before even speculating.
"I don't have a good enough sense of how long a period this is going to be," Silver said.
"I'm optimistic by nature and I want to believe that we'll be able to salvage at least some portion of this season."
Want $250 to bet on NBA futures?
Sign up here!
The NBA suspended its regular season before any other pro sports league. It triggered a chain of events which led to the English Premier League being suspended. As a result, UEFA Euro 2020 was postponed until the summer of 2021.
UEFA President Aleksander Čeferin said that the football community "needs to show responsibility, unity, solidarity and altruism."
It's this kind of altruism that Silver has in mind for the NBA, too. There are a number of possibilities as he considers resuming the season as well as interim measures.
The league is considering an arrangement where players could be isolated for a period so that they could compete against one another.
"Maybe it's for a giant fundraiser or just for the collective good of the people," Silver said.
"You take a subset of players and is there a protocol in which they can be tested and quarantined and isolated in some way. … People are stuck at home. They need a diversion. They need to be entertained."
"One thing I'll say about the United States … we're an incredible country and some of the greatest inventions, some of the best innovations, some of the best minds are in this country," Silver said.
"And I'm sure as people are sitting home but still working they're thinking of these various things like how can we restart the economy and what role can the NBA play?"