STOP EVERYTHING: Jalen Hurts got a haircut!
By Amber Lee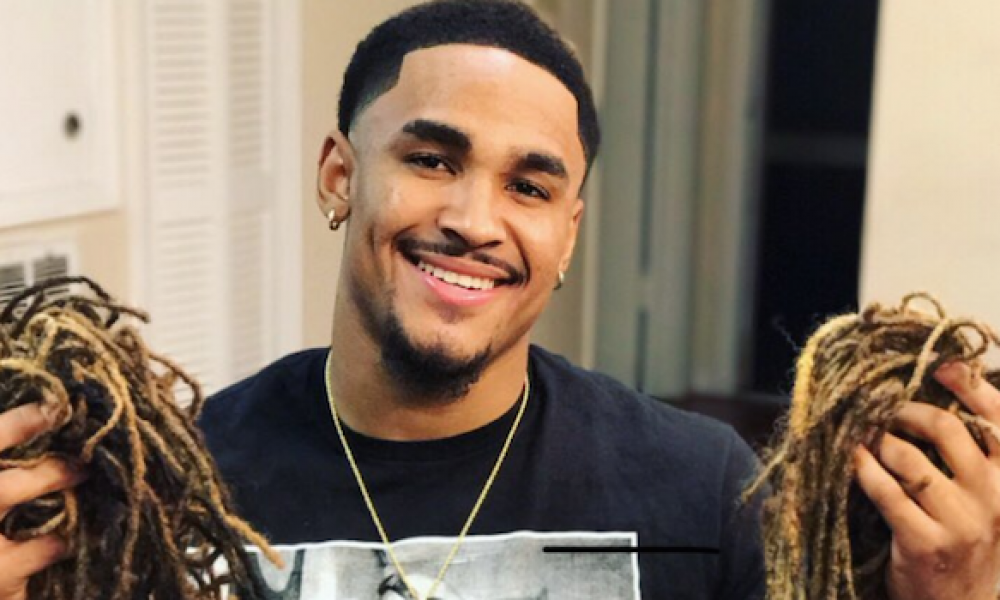 https://twitter.com/JalenHurts/status/955129152314671106
In his time as Alabama's quarterback, Jalen Hurts has become well known not just for his play, but also for his hair. After winning the National Championship, half of that is gone
Hurts made a bet with teammate Josh Jacobs that he'd cut his hair if the Crimson Tide won the National Championship.
Bama won the championship, and on Sunday, Hurts lived up to his end of the bet.
https://twitter.com/iAM_JoshJacobs/status/954930940102500352
And credit goes to Hurts, then, for following through on the promise. Of course, being a champ probably makes it a pretty easy decision.
Hurts passed for 2,081 yards, 17 TDs, and just one INT this season while leading Alabama to the national championship game; he also ran for 855 yards and eight touchdowns.
NCAA Betting