'The Production Will Come' From Eagles DT Fletcher Cox
By Connor Lynch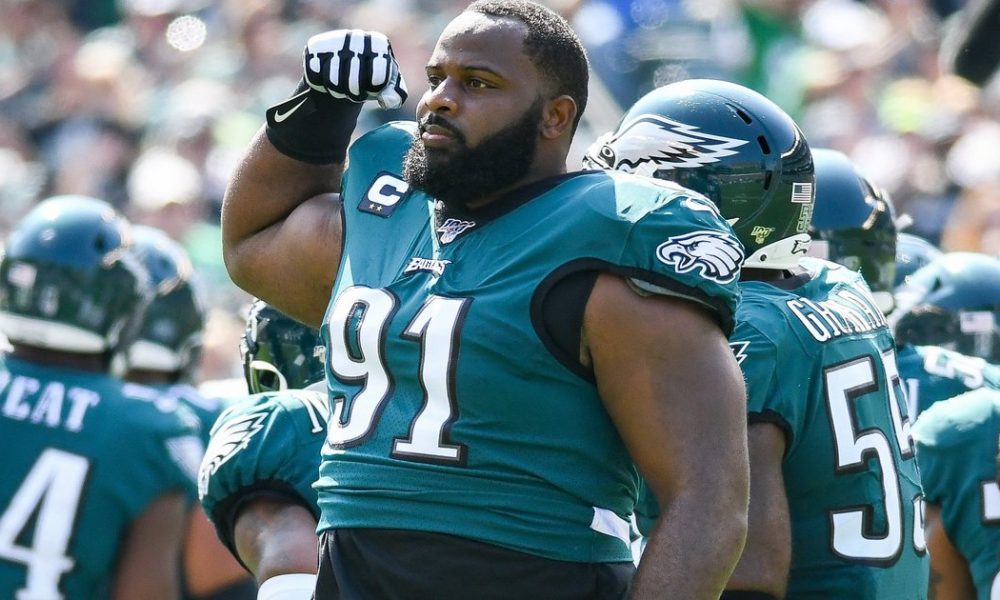 Philadelphia Eagles DT Fletcher Cox is having to adapt to a new scheme just as he enters his 30s.
This year is new defensive coordinator Jonathan Gannon's first year in Philadelphia. He is instructing Fletcher Cox to play in a couple of different alignments.
As a result, Fletcher Co has gone four games without a sack and has only recorded 5 tackles so far this season. Over 2019 and 2020, he had a record 81 tackles and 10 sacks.
For most of his career, Cox has played in the 3 technique – earning 6 Pro Bowl selections in the process.
Want $250 to bet on NFL Week 5?
"Sometimes I play in the 3-technique, sometimes I play in the 4i," Cox said. "It's just one of them things where it's hard to get settled in, in a game when you're playing so many positions and doing so many things.
"I could be better. I know I can be better.
"Whatever they ask me to do, man," Cox added. "I'm going to do it to my best ability. I'm going to be a pro about it, be very professional about it, go out and make the best of it."
"I would say Fletch is doing a good job right now," Gannon said. "Again people know that we play with Fletcher Cox, so they do certain things that you typically don't see on tape. What we get, certain teams do not get because of our personnel.
"So it's always a constant, 'Hey, let's try to find ways to, free up Fletch or get Fletch going.' But I thought — he's playing good. And, again, the production — guys, we're four weeks through, the production will come. I'm not worried about the production from Fletch."