Tom Thibodeau On Trusted Knicks Leaders
By Connor Lynch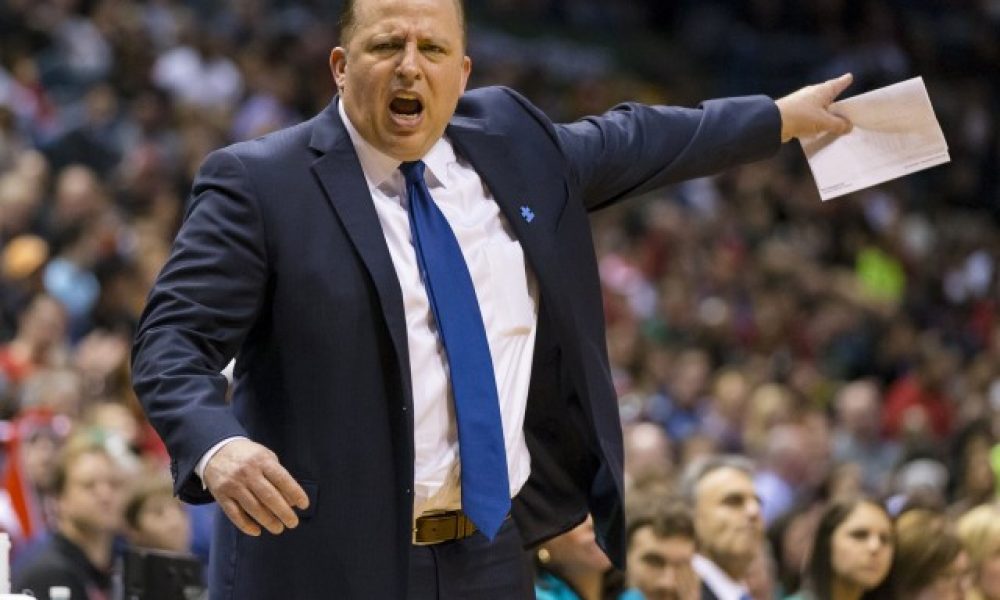 New York Knicks coach Tom Thibodeau has been named the NBA coach of the year for the second time.
He last won the award in 2011 with the Chicago Bulls. A decade later, two of his trusted generals have been with him as he wins the accolade a second time.
Both Derrick Rose and Taj Gibson played under Tom Thibodeau for the Chicago Bulls. Now, they are the leaders in his expectation-defying New York Knicks team.
"The thing about Derrick and the people that have been around him, and Taj, the same can be said for him, is they're team-first guys," Thibodeau said.
Want $250 to bet on the NBA Playoffs?
"When Derrick was MVP of the league at 22, he was a great teammate, he had great humility, and he's been in a number of big games, but he's also been through a lot of adversity, so I thought it would be great to have a veteran who has been through a lot of things to help set the tone with veteran leadership for the group."
In a special season, the Knicks won home-court advantage in the first round of the NBA Playoffs. Julius Randle starred for the No.4 seed, being named to the All-Star team as well as the league's most improved player.
"Any time you get an award like this, I'm obviously honored, but it's more a reflection of our group and our organization," Tom Thibodeau said.
As well as Julius Randle, both RJ Barrett and Immanuel Quickley had outstanding seasons.
"Julius was special," Thibodeau said. "He set the tone from day one, but RJ Barrett made a huge leap this year, and then we've got two young guys that brought great energy every day and got better each and every day in Immanuel Quickley and Obi Toppin. The whole team, from top to bottom, they were very special, they were very tight, hard-working and gave everything they had each and every day."