Toronto Raptors In Covid Trouble, Might Not Play Until Next Week
By Connor Lynch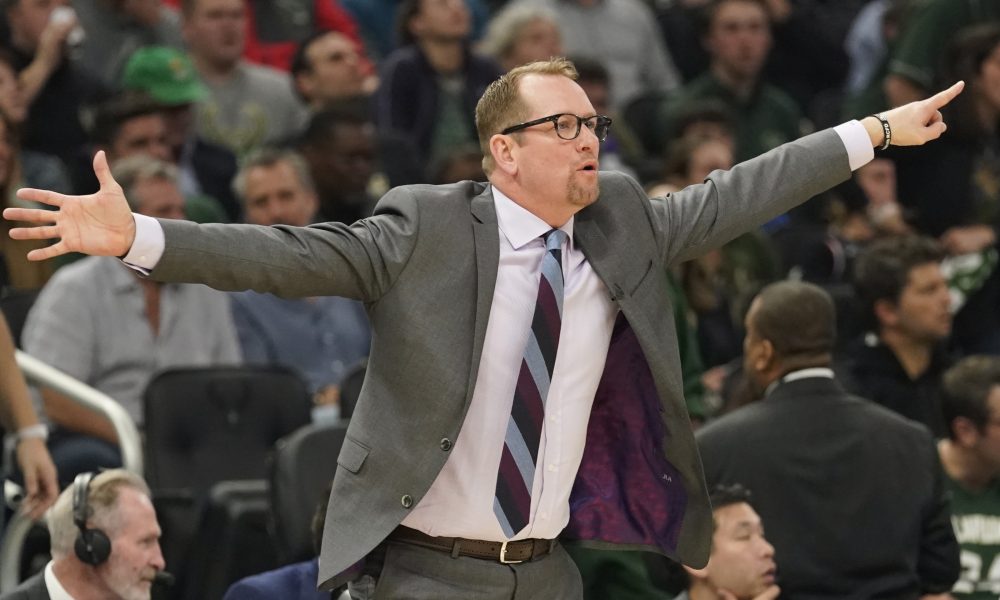 The Toronto Raptors may not be able to play again until after the NBA All-Star game due to Covid-19 concerns.
The Toronto Raptors had to postpone their Sunday night game against the Chicago Bulls because they couldn't field 8 players. 
This represents the point in the season at which the league's ambition to play all the games is under threat.
In addition, the All-Star game going ahead has been criticized at a time when the NBA is ramping up it's health and safety protocols.
Want $250 to bet on the NBA?
The postponement of the Raptors – Bulls game comes after Toronto beat the Rockets with key personnel missing on Friday.
Head coach Nick Nurse, forward Pascal Siakam and 'several' Raptors coaches missed the Houston game because of Covid-19 regulations.
Toronto's games against Detroit on Tuesday, Boston on Thursday are in doubt. The status of the Rockets' game against the Memphis Grizzlies on Sunday is also unclear.
Raptors general manager Bobby Webster said the NBA made the call on holding the Rockets game on Friday.
"We spoke to the NBA," Webster said. 
"One way to think about it is, we get tested twice in the morning, and so if those tests come back negative, that kind of gives you the clearance to participate in activities that day, and then you can even do some testing later in the day if you're concerned about it. I think once the negative tests came back this afternoon, I think that gave the NBA the comfort that at least for today, we're clear."
The Spurs, and the Hornets have also had multiple games postponed, making the schedule a balancing act. For the second half of the season, San Antonio and Memphis are scheduled to play 40 games in 68 days.
The Raptors had 36 games in 67 days, and that will now increase to at least 37, possibly 39.
Meanwhile, a truncated All-Star event will be held in Atlanta on Saturday. With the ability to play the regular season in doubt, the decision to go ahead with the All-Star game looks all the more dubious.