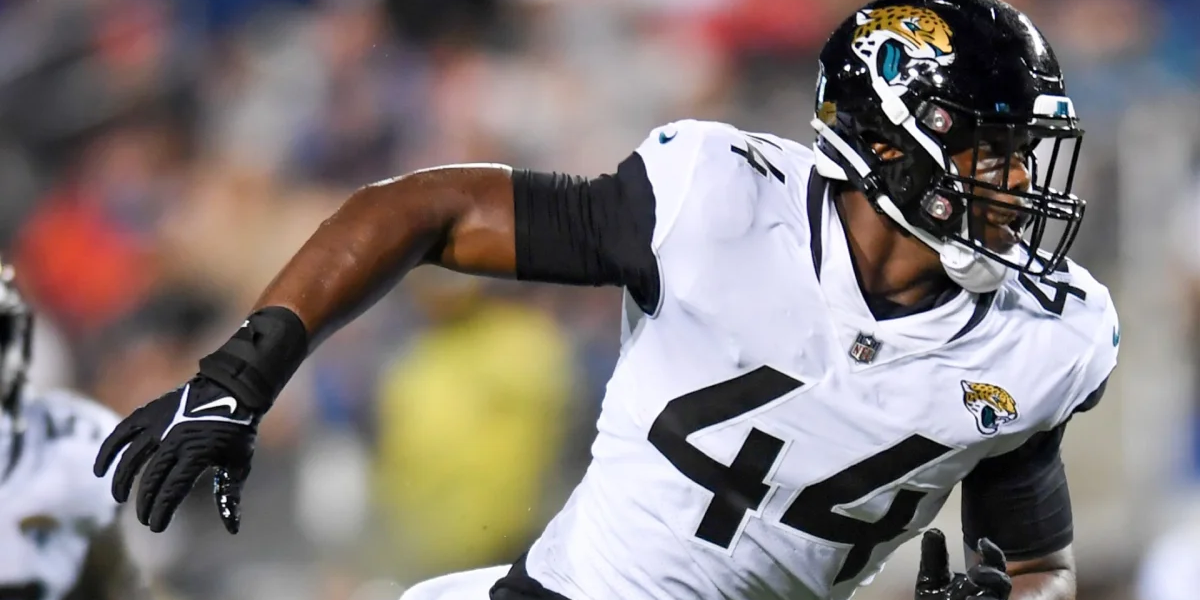 Travon Walker Is 'Going To Be Fun To Watch' – Pederson
Coach Doug Pederson is looking forward to harnessing the sheer athleticism of Jaguars rookie Travon Walker over the coming seasons.
Travon Walker made his Jacksonville debut in their defeat to the Raiders at the Hall of Fame Stadium on Thursday.
He recorded a sack, a pressure and demonstrated an ability to learn on the fly.
Travon Walker rushed Raiders LT Brandon Parker and caught QB Jarrett Stidham, but was flagged for roughing the passer.
On the next Raiders possession, Walker cleanly pulled Stidham to the ground for a 3-yard loss.
Want $250 to bet on NFL futures?
"There's timing issues when you [rush] quarterbacks and hitting quarterbacks and when you can hit quarterbacks and all this kind of stuff, and it's just going to come from just watching it, learning from it," Pederson said. "You never try to slow down his athleticism and power that way, but he'll learn from it and do better.
"I thought he did some really good things," Pederson said. "There were some early good, quick pass rushes in there. He's very disruptive. He showed his length, athleticism, his power. He's going to be fun to watch all season."
The No.1 overall pick says there's more to come ahead of the new NFL season.
"It was definitely exciting, just to be out there on an NFL roster, out there on an NFL team playing with other NFL players," Walker said. "Something that I'll always remember [will be] my first snap.
"It was definitely an exciting feeling," Walker said. "It was my first [sack] but, like, plenty more to come."