LSU says cash OBJ handed out to players was fake
By Amber Lee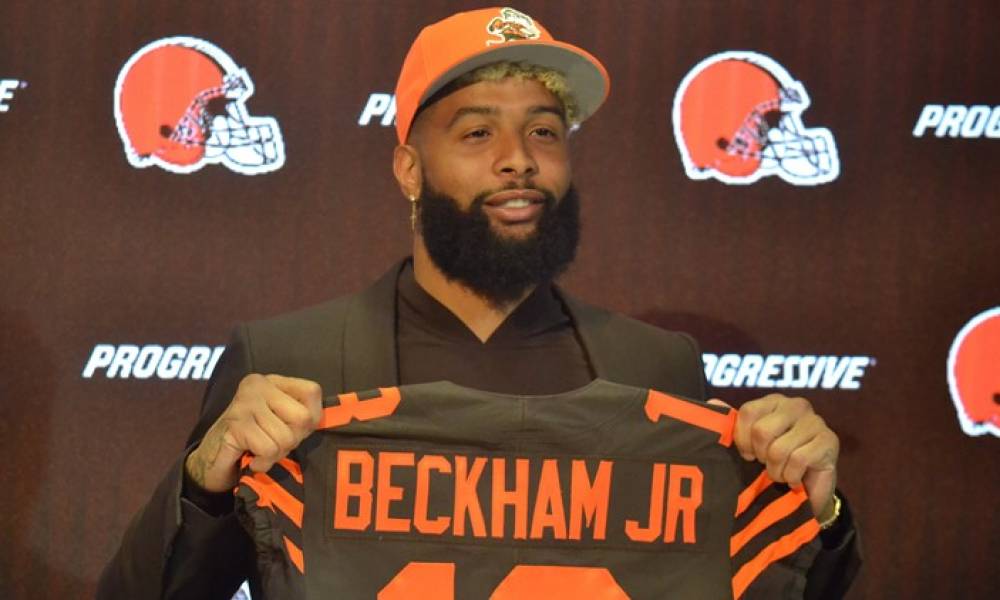 Shortly after LSU defeated Clemson 42-25 to win the College Football Playoff Championship Game Monday night, former LSU wide receiver Odell Beckham Jr., now with the Cleveland Browns, was seen in this video slapping what appears to be cash into the hands of LSU receiver Justin Jefferson.
OBJ handing wads of cash to LSU players on the field after the National Championship pic.twitter.com/QVmebrjpPy

— Brody Logan (@BrodyLogan) January 14, 2020
According to The Advocate, LSU officials say it was not real money.
Beckham joined his alma mater's team in the locker room afterward and appeared in a video saying he was going to sell Jefferson's cleats for $200,000.
Odell says he's gonna sell Justin Jefferson's cleats for $200K 🤣 @brkicks pic.twitter.com/hsOpQbNWOl

— B/R Gridiron (@brgridiron) January 14, 2020
Junior wide receivers Justin Jefferson and Jontre Kirklin were seen accepting cash from Beckham on the field. Beckham in a separate video said from the locker room that he would sell Jefferson's cleats for $200,000.
Beckham, who plays for the Cleveland Browns, played for the Tigers from 2011-13.
NFL Betting