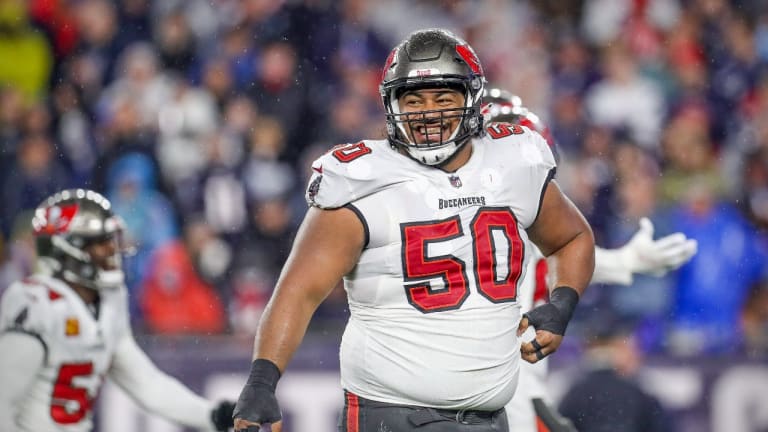 Vita Vea On Tampa Bay Buccaneers' Super Bowl 'Hunger'
Tampa Bay Buccaneers defensive tackle Vita Vea feels ready to step into a leadership role after an informative two years.
Vita Vea made a surprise comeback from injury in 2020 to help the Bucs towards their Super Bowl victory.
2021 saw Vita Vea start 16 regular season games. However, Tampa Bay fell short in the Divisional Round against the Rams.
Having experienced the elation and the disappointment of the postseason, Vea is comfortable guiding his teammates.
Want $250 to bet on NFL futures?
"Yeah it did, it hurt a little bit," Vea said of being eliminated. "I think anybody in that situation would hurt. I think it was a good learning point for all of us. And it was tough to get over. It was tough to watch any other playoff game.
"There's always a greater hunger. I think every team comes in every year expecting to win. I think that's the reason why we play is to win. If not, you shouldn't be playing at all."
"I like to play around a lot. Think I've just got to cut that down a little bit, and try to step into that leader role and try to take control," Vea said. " I'm feeling pretty comfortable with it. I think we've got some other guys in our group who are older than me who also play that position. And I don't think it's all on me. I think as a collective group, I think we do a good job of working together of taking that leadership role when there needs to be leadership. I think that's the best thing about it."