Vlad Jr. to Make MLB Debut with Blue Jays on Friday
By David A.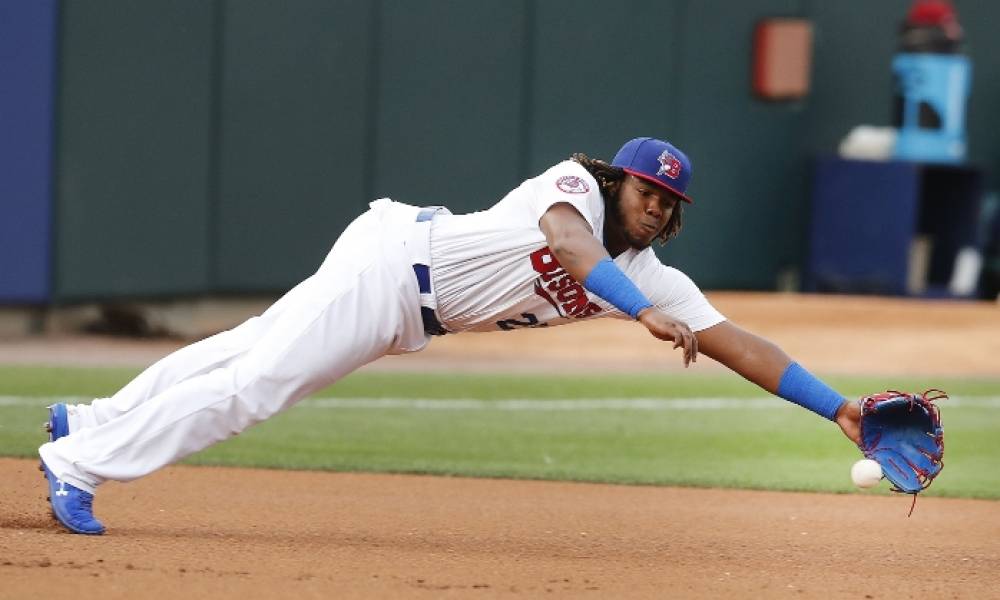 One of baseball's top prospects Vladimir Guerrero Jr., or Vlad Jr., will be called up on Friday by the Toronto Blue Jays. He is ready make his debut in the majors said Jays manager Charlie Montoyo.
Vlad Jr, 20, plays third base and is the son of Vladimir Guerrero. His father is a member of the Baseball Hall of Fame. The young Guerrero has been considered by most as the No. 1 or No. 2 prospect in baseball.
Want $250 to bet on MLB?
Sign up here!
Montoyo said he is happy and excited for Guerrero. He added that he's glad the moment has finally come after so much talk about Guerrero's debut.
Montoyo called the moment very important for Toronto and the Blue Jays. As well as that, he said it's important for the entire baseball community as the No. 1 prospect in all of baseball debuts on Friday.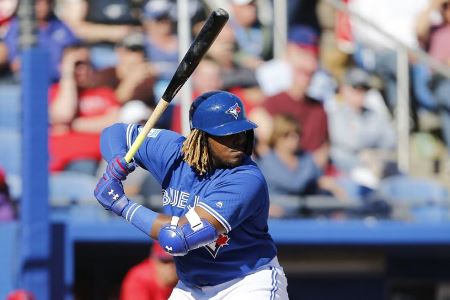 Montoyo added that the sky is the limit where Guerrero is concerned due to how much talent the youngster has. Montoyo said Guerrero is very humble and unique. He plays and acts as if he has been in the big league for years according to Montoyo.
Toronto hosts Oakland Friday to begin a three-game series and Mike Fiers has been listed as the scheduled starter for Oakland, while Marcus Stroman will start on the mound for Toronto.
There has not yet been a decision made as to where in the lineup Guerrero will be put. The 20-year old hit .381 with 20 home runs and 78 RBIs across 95 games last season in four minor league levels of play.
The possibility existed Guerrero would make Toronto's roster during spring training but an early spring training strained oblique ruined the possibility.
This season playing at Buffalo in Triple-A Guerrero is batting .367 with three home runs and eight RBIs in just eight games. On Wednesday, Guerrero hit a home run for Buffalo.