Vontaze Burfict to Appeal Season Long Suspension Next Week
By Connor Lynch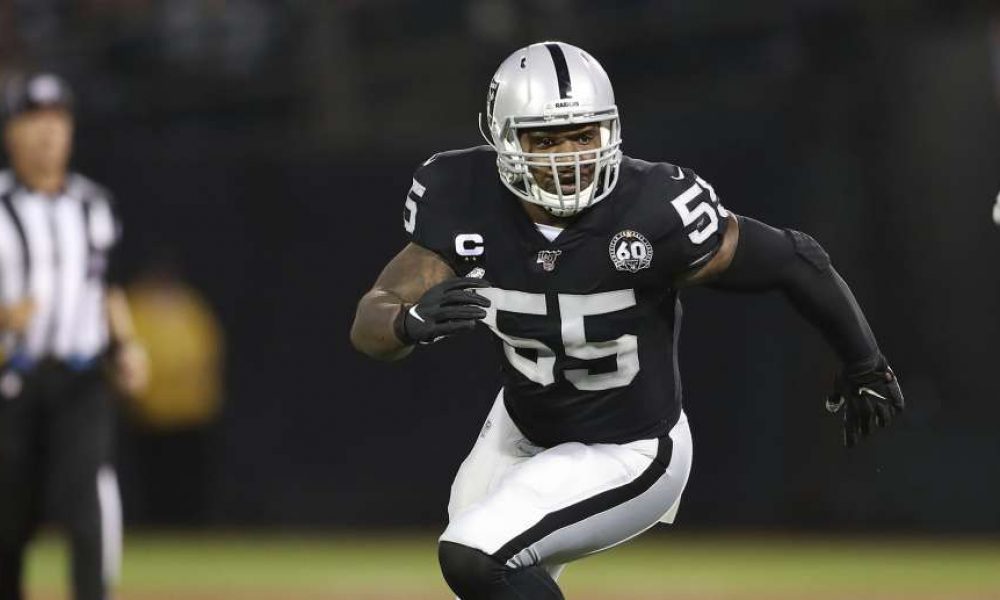 Oakland Raiders linebacker Vontaze Burfict will appeal his season-long suspension next week.
The NFL handed Vontaze Burfict the longest-ever suspension for an on field incident on Monday.
Vontaze Burfict was suspended for a helmet-to-helmet hit on Indianapolis Colts tight end Jack Doyle last Sunday. He was ejected from the game, and the league was swift and decisive in doling out further punishment.
Considering Burfict is a repeat offender, do not expect the NFL to look too kindly upon him during his appeal. 
Want $250 to bet on NFL Week 5?
Sign up now!
The NFL and NFLPA have appointed Hall of Fame linebacker Derrick Brooks to preside over his appeal.
Derrick Brooks is the same man who presided over Burfict's appeal of a three-game ban in 2016 . Then, his suspension for a hit on Antonio Brown was upheld.
A year later, Burfict was in trouble again, for another hit to a defenseless player. His five game ban was reduced to three upon appeal.
Even if his suspension is reduced, Burfict will still be looking at a long spell on the sidelines. He has run out of friends in the league, as Jon Runyan outlines in his letter.
The NFL VP of football operations cites Burfict's repeat offenses as the reason behind the length of the suspension.
"Following each of your previous rule violations, you were warned by me and each of the jointly-appointed appeal officers that future violations would result in escalated accountability measures," Runyan wrote. "However, you have continued to flagrantly abuse rules designated to protect yourself and your opponents from unnecessary risk.
"Your extensive history of rules violations is factored into this decision regarding accountability measures."
Having been released by the Bengals as a result of this type of behaviour, the Cardinals may decide to cut their ties as well. His history of dispinlary and fitness issues makes him a big risk for any NFL team to take on.