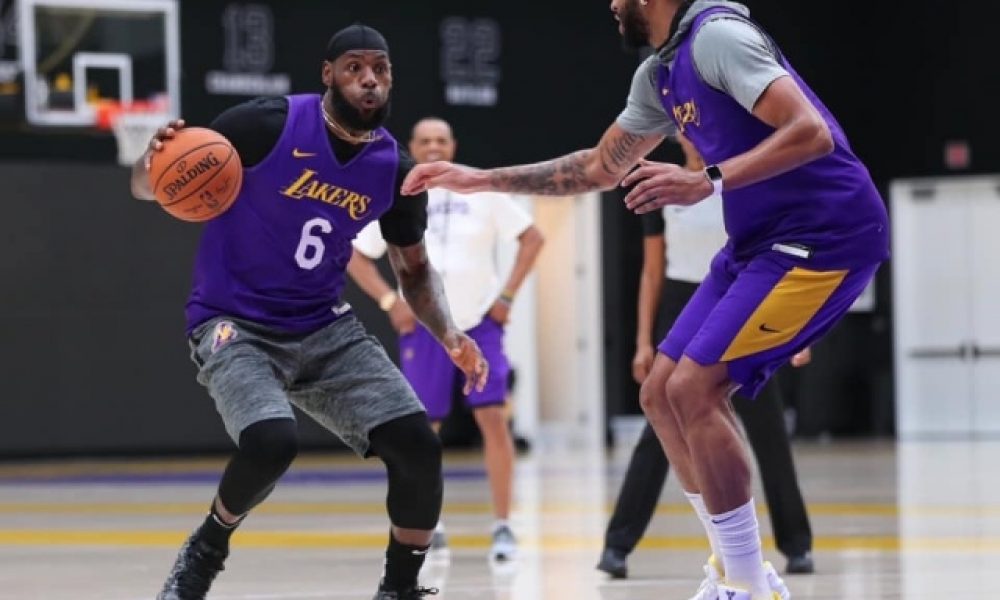 Lakers Trying James and Davis at Different Spots
The Lakers practiced using a late-game lineup of LeBron James as the point guard and Anthony Davis at center. James committed several turnovers during the three minute period. Notably, there was one where Danny Green stole the ball from him in the backcourt. Davis at times popped up to the high post and received the ball then took face-up jumpers.
Want $250 to bet on NBA futures?
Sign up here!
James said following the practice that the team has several lineup packages that are available to them during the season. As a result, the team is trying a few now during training camp. This includes smaller lineups, bigger lineups, quick lineups and even slower lineups. LeBron added that was the luxury the Lakers had with their personnel.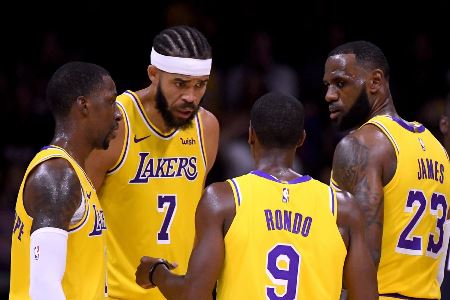 James will be playing his 17th season in the NBA and coach Frank Vogel has trusted the star to manage his role as he sees fit to some extent. Vogel sees James and Rajon Rondo sharing the point role but added that although James is listed in the lineup at small forward he has taken the point position on a regular basis.
Much of the offense will be going through Davis, as the big man is one of the league's best scorers and has an uncanny ability to pass from the high post that few other big men have.
The preseason schedule for the Lakers begins on Saturday October 5 at Golden State and fans will get to see the long-anticipated pairing of James and Davis on the court together wearing the same uniform.