Zion Williamson is NBA Ready, Says Vince Carter
By Connor Lynch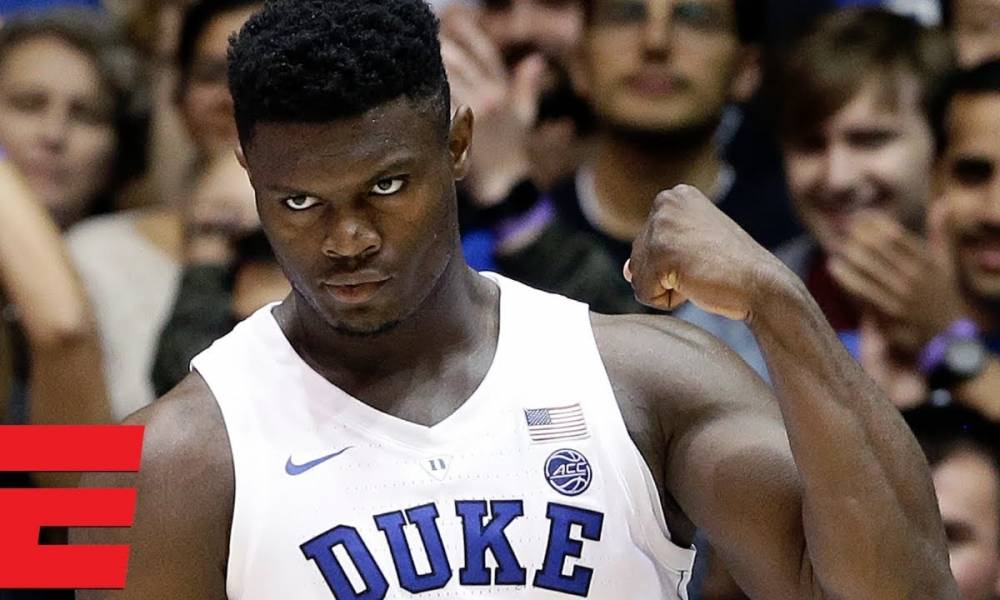 Atlanta Hawks wing Vince Carter has heaped praise on Duke forward Zion Williamson, this year's likely No. 1 draft pick.
Zion Williamson has already been praised by pundits and commentators, but this is different. Vince Carter is one of the most experienced NBA veterans, with 21 years of experience. A thumbs up from him will really make people sit up and take notice.
Carter believes that the 6"7, 285-pound Zion Williamson will "be ready for the NBA."
Williamson is currently averaging 20.9 points on 67.9% shooting and 9.5 rebounds. His 13 – 1 Duke team is currently the No.1 ranked team in the country.
Want $250 to bet on the NBA?
Sign up here!
"He's super, super athletic," Vince Carter said.
"He has an NBA body already. I think, more than anything, with all his ability, I just say take his time, develop his game, because when you get here, it's a different beast as far as expectations.
A lot of guys try to get here and just develop while they get here."
Such praise from an 8-time All-Star and 2-time All-NBA player bodes well for Williamson. However, he is not the finished article just yet.
To the chagrin of Gregg Popovich, the NBA is increasingly dominated by three point shots. In the NBA, teams shoot 31.1 threes per game on average. This is an area where Williamson could improve his game.
However, he made 3 of 4 from beyond the arc against Wake Forest on Tuesday, which suggests the skill exists. As well as that, Williamson doesn't turn 19 until July 6, so there is plenty of scope for him to improve.
As for Vince Carter, his time in the NBA is surely almost done. Speaking earlier last year, he said there was a "90-something percent" chance that he would retire.