Karl-Anthony Towns & Derrick Rose Mourn Thibodeau Firing
By Connor Lynch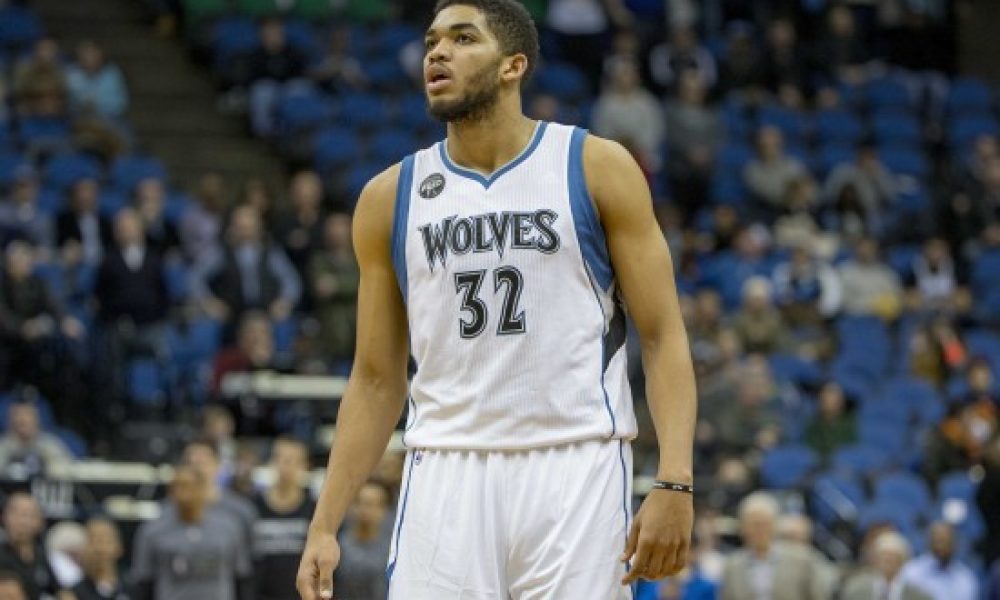 The Minnesota Timberwolves players were left reeling by the surprise firing of coach Tom Thibodeau on Monday. That's according to Karl-Anthony Towns and Derrick Rose.
According to Karl-Anthony Towns, Wolves players had no idea that Thibodeau was about to be fired. It was even more of a shock considering the Wolves had just defeated the Los Angeles Lakers by 108 – 86.
It appears Thibodeau's departure came at an inopportune time for Karl-Anthony Towns. He felt that the team ahd stability and was personally happy with how things were going.
"No one saw it coming", he said.
Want $250 to bet on the NBA?
Sign up here!
"I jinxed that badly," Towns said Monday, after the Timberwolves' first practice without Thibodeau.
"We had just celebrated a good win, so we all went home thinking the day was over," Towns said. "It was just beginning."
It's notable to hear Towns talk about the need for stability at the Minnesota Timberwolves. The 23 year old has seen plenty of people come and go in his four years with the team.
Flip Saunders, who drafted him, sadly passed away from cancer. Then Sam Mitchell, his first coach, was fired after one season. Over last summer, Jimmy Butler forced a transfer after acting out during training camp.
Similarly, Derrick Rose was disappointed to hear the news about Tom Thibodeau's firing. Rose was close with his former coach, although he is behind the franchise moving forward.
"I'm hurt because Thibs is not here," Rose said. "But, at the same time, I'm very cool with Ryan. And I've talked to him before and after practice. And I told him to run with this opportunity. But with Thibs, like, he took a chance on me when a couple of organizations had s—-ed on me."