Former NFL lineman Jonathan Martin arrested for threatening Instagram post
By Amber Lee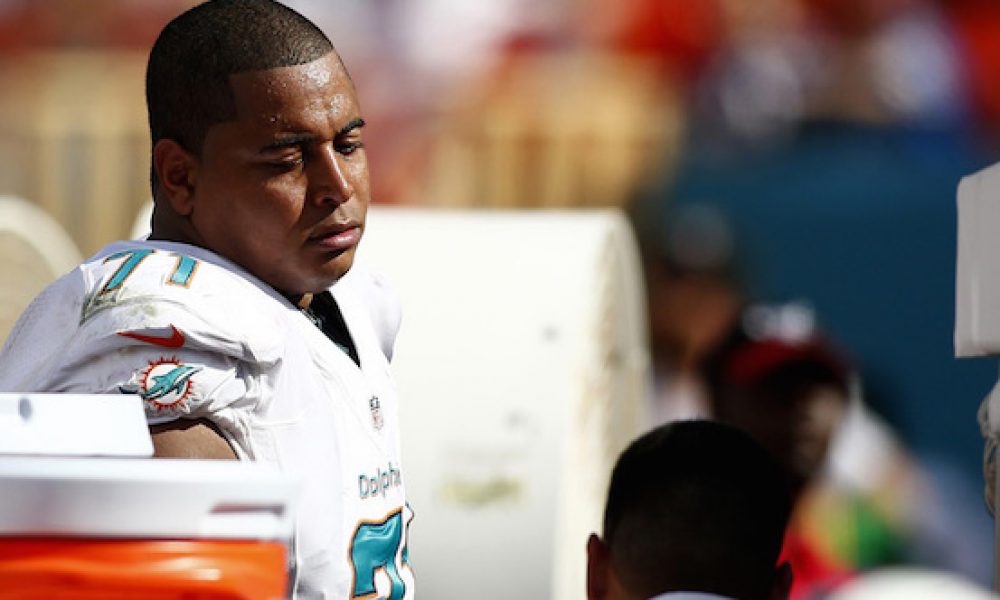 Former Miami Dolphins offensive lineman Jonathan Martin, who has struggled with mental health issues after a 2013 bullying scandal that shook the NFL, was questioned by Los Angeles police after a threatening Instagram post on his account mentioned two former teammates who had harassed him.
Martin was detained by investigators after the post showed a shotgun and referred by name to the private Harvard-Westlake prep school in Los Angeles that he once attended but was not under arrest Friday evening, police spokesman Josh Rubenstein said.
Ex-Dolphins OL Jonathan Martin reportedly arrested after posting gun photo and tagging his former high school in a threat on Instagram https://t.co/D9hHDyfOmJ pic.twitter.com/YwB0kOKgYy

— Sports Illustrated (@SInow) 23 February 2018
The post also included mentions of the Instagram usernames of former Miami Dolphins players Richie Incognito and Mike Pouncey and said suicide and revenge were the only options for a victim of bullying.
The Harvard-Westlake prep school was evacuated earlier Friday after officials were made aware of the post. It was not immediately clear whether Martin posted the photo himself.
Harvard-Westlake high school shuts down, due to former Dolphins offensive lineman Jonathan Martin posting a disturbing photo on instagram. pic.twitter.com/FCZnidvCPE

— Mandy Knight (@MandyKnight_TV) 23 February 2018
Martin left the Miami Dolphins midseason in 2013 after accusing teammates of bullying. An NFL investigation found that Incognito, Pouncey and teammate John Jerry engaged in persistent harassment directed at Martin.
Incognito was suspended for the final eight games and sat out the 2014 season before joining the Buffalo Bills.
Sports Illustrated reports Martin has since been released from custody.
NFL Betting