Jon Gruden out as Raiders coach after email release
By Amber Lee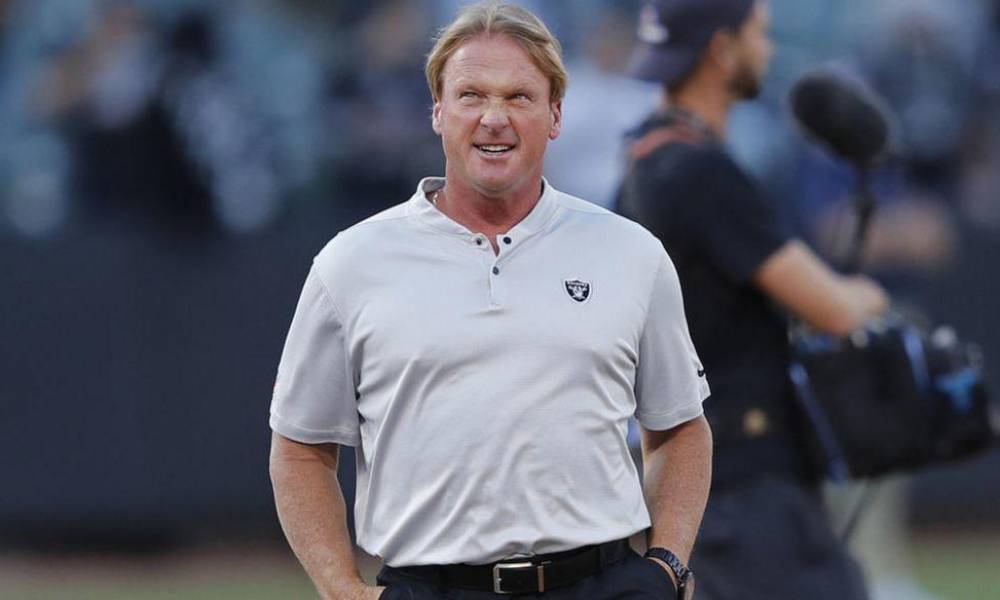 Las Vegas Raiders coach Jon Gruden resigned Monday after the release of numerous offensive emails he sent from 2010 to 2018.
The New York Times published a report Monday evening detailing a number of emails featuring misogynistic, racist and anti-LGBTQ language sent by Gruden. A Wall Street Journal report was released last week in which Gruden used a racist trope to describe executive director of the NFL Players Association DeMaurice Smith.
Want $250?
"I have resigned as Head Coach of the Las Vegas Raiders. I love the Raiders and do not want to be a distraction," Gruden said in a statement, per ESPN's Adam Schefter. "Thank you to all the players, coaches, staff, and fans of Raider Nation. I'm sorry, I never meant to hurt anyone."
Jon Gruden has not addressed the Times's report as of Monday evening. He told the WSJ he was "really sorry," before adding "I don't have a racial bone in my body."
Gruden is 22–31 as Raiders head coach since 2018. Las Vegas enters Sunday's matchup with the Broncos at 3–2 following back-to-back losses to the Chargers and Bears. The Raiders will elevate Rich Bisaccia as the team's interim head coach, 
according to Schefter
.