2017 World Series MVP Odds
By Jonathan K.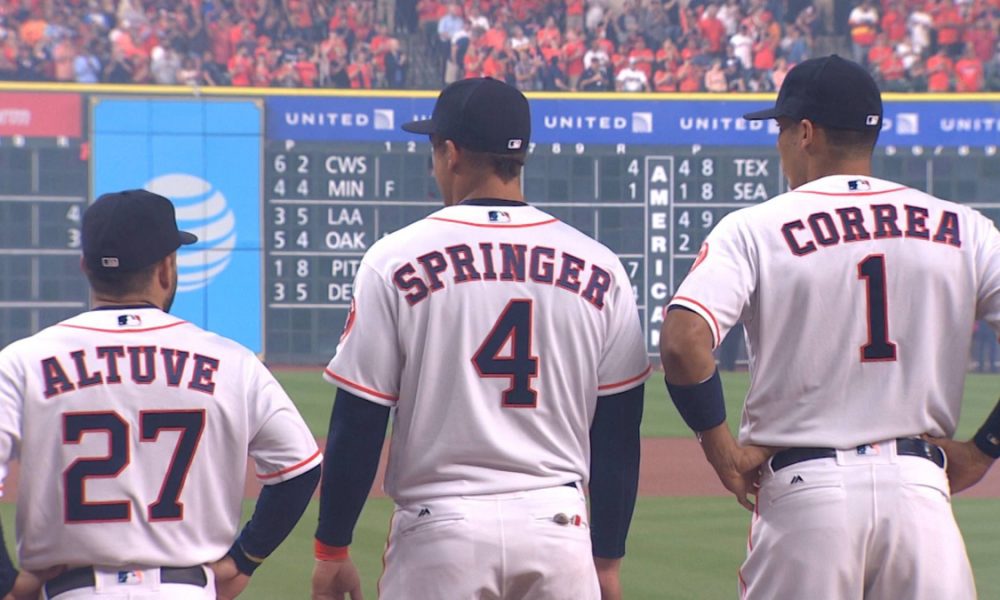 The 2017 World Series MVP odds come down to two players from the same team that bettor should look at to win the honor.
Likely season MVP winner Jose Altuve has the best World Series MVP odds (7/1), however, bettors should consider two other underdogs. George Springer  and Carlos Correa for the Houston Astros are the two players with the best odds to be named World Series MVP. Springer has the slight edge over Correa with 20/1 odds, while Correa sits at 25/1.
Springer is a threat out in the field and when batting. Springer will have his fair share of highlights on the reel this World Series using his glove. If he can get on base consistently his speed will continually put pressure on the Dodgers. Springer is known to go through offensive slumps in games but bats .301 against lefties which bodes well for the early part of the series.
Correa is similar to Springer in that he bats well (.391 average) against lefites. Correa is one of the building blocks of this team and he could perform big time on this biggest of stages to secure a World Series MVP nod.
You can check out the full World Series MVP odds at Bovada.