2019 NHL Future Odds:
By Jonathan K.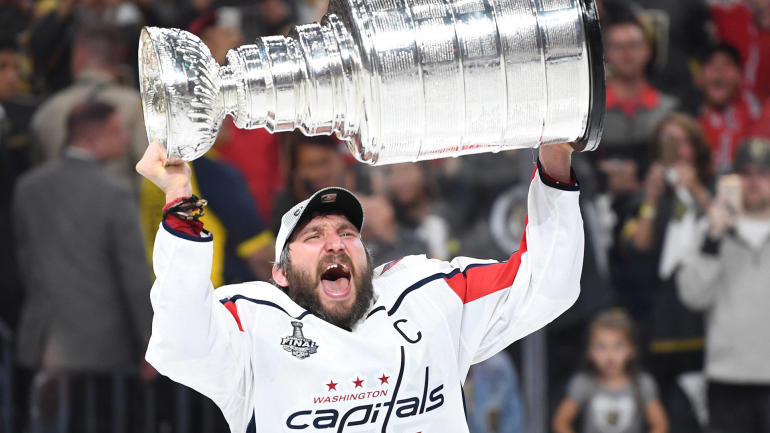 The hockey season is still young but the 2019 NHL future odds have already began to move around as wins and losses wrack up.
The Washington Capitals won the Stanley Cup in 2018. Washington won by beating the Golden Knights in five games, 4-3. This is the first title for a Washington DC professional team since the 1991 Super Bowl.
Want $250 to bet on the NHL?
Regardless, the Capitals are not near the top of the heap. The top two teams are favorites by a wide margin and that is the Toronto Maple Leafs and Tampa Bay Lightning.
Even the Golden Knights, runners up in 2018, have fallen down the 2019 NHL future odds. In fact the Nashville Predators and Buffalo Sabers have better odds than both the Cpas and Knights.
You can see the full odds below, pulled from Boavada.
| | |
| --- | --- |
| Toronto Maple Leafs | 5/1 |
| Tampa Bay Lightning | 6/1 |
| Nashville Predators | 15/2 |
| Buffalo Sabres | 14/1 |
| Colorado Avalanche | 15/1 |
| Washington Capitals | 15/1 |
| Winnipeg Jets | 15/1 |
| Boston Bruins | 17/1 |
| Columbus Blue Jackets | 18/1 |
| San Jose Sharks | 20/1 |
| Calgary Flames | 22/1 |
| Minnesota Wild | 22/1 |
| Vegas Golden Knights | 22/1 |
| Dallas Stars | 25/1 |
| Pittsburgh Penguins | 25/1 |
| Anaheim Ducks | 28/1 |
| Edmonton Oilers | 28/1 |
| New York Islanders | 35/1 |
| Carolina Hurricanes | 45/1 |
| Arizona Coyotes | 50/1 |
| Montreal Canadiens | 50/1 |
| New York Rangers | 55/1 |
| St. Louis Blues | 75/1 |
| Philadelphia Flyers | 80/1 |
| Vancouver Canucks | 80/1 |
| Chicago Blackhawks | 85/1 |
| Detroit Red Wings | 85/1 |
| Florida Panthers | 85/1 |
| New Jersey Devils | 85/1 |
| Ottawa Senators | 85/1 |
| Los Angeles Kings | 150/1 |